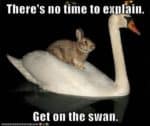 So. 6k+ on HOOD's Season Three yesterday. The crisis is written–the apex of the season and incidentally of the entire serial–and now all that remains is a few scenes' worth of falling action. I could have pushed through an all-nighter and gotten at least the scaffolding of those in, but it would mean more work later fixing fatigue errors. So I did the Reasonable, Adult thing and went to bed, resenting every moment of it.
There's a particular state where I do indeed actively resent anything that isn't writing. I'm still there this morning. Even this blog post is only glancingly acceptable because it involves typing. What I really want to be doing is writing that falling action, getting the characters to the new equilibrium.
Which means Guy of Gisbourne, Alan-a-dale, and Robin Hood have a scene that needs to happen, Maid Marian and Little John need to have a conversation followed by Guy's visit to the woman he's loved since childhood, and Robin needs to stand in the ruins of his own childhood home. I think I can do it in three scenes, now that I've gotten some sleep and food in my reluctant corpse.
I shouldn't be so mean to my body. It's hauled me around, largely uncomplaining except with good goddamn reason, for a very long time now. We have somewhat of an armed détente; we've both done things we regret. Parents, men, and society have tried to make me hate my closest and oldest friend, the flesh that carries me. Working against that current is difficult, especially when I'm used to escaping into worlds of my own creation.
The fact remains that my body is my ally, and when I stopped lobbing shells at her, she was more than happy to relax into a peace without negotiation, pettiness, or ill feeling. I don't deserve that grace, but she offered it without rue or anger. Better than I deserve, I suppose. We can't live without each other, so I should stop being cruel to her and myself.
I suspect that particular trick will take a long, long while; I've been working on it for about a decade. It's hard to shake the first thirty-odd years of training and the constant cultural (and advertising) yelling to lose weight, be fuckable, you're too old, you're too ugly, buy this product, starve yourself, who do you think you are?
Patriarchy's biggest victory is getting women to hurt themselves. Wrestling that weapon away from the grasping invisible hand of the market is huge, uphill labor.
I'm sure my body will like a few days off with the relief of finishing this zero draft. Before that can happen, though, I've got to finish absorbing the coffee both of us like, walk the dogs, and give the ol' corpse the running it craves to purge stress hormones and stretch the lungs. Then it's back to writing, where each word echoes in the secret hollows of my bones, the threads of my capillaries.
Writing is hard on the delicate structures of the wrists, it's hard on the back; I don't know about other scribes, but every combat scene or narrow escape hikes my adrenaline and fills me with characters' pain or uncertainty. Ironic that the thing I long to escape into relies upon my body; every word is intimately bound with my flesh.
Even when I've hated her, she's given her help unstintingly. She throws herself, often to the limits of endurance, at every task I set her to. She does her best, despite the ill treatment I've made her endure. Her complaints are always founded in deep effort; she never wants to betray me. I'm going to spend the rest of my life undoing the damage inflicted during the first few decades while she winds down, doing her absolute best to carry me while time, ill chance, and mortality gnaw at us both.
I wish I'd learned to treat her better earlier, but at least I have this opportunity now. Gods grant I don't squander it.
In any case, it's time to care for the corpse before I can achieve the end of the story we've both been working on for a long while now. Plus, the dogs are patiently (but energetically) waiting for their morning ramble. All of them are kinder to me than perhaps they should be.
May they teach me to be better, each in their own way.