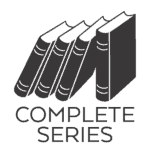 Strange Angels
I didn't tell Dad about Granmama's white owl. I know I should have…
Traveling from town to town with her father, Dru Anderson has never been "normal." She's got "the touch", and her dad relies on her to zero the weird so that they can clear it, fighting the weird and the deadly so the regular nine-to-fivers can remain oblivious. Still, it's all she knows, and it's a good life…until her dad goes hunting family secrets and ends up dead but still walking.
Now Dru is alone, stranded in an ice-locked town, and the things that go bump in the night have decided to hunt her. They know her name, they know she's survived–and now Dru needs every ounce of her strength, smarts, and skill to unravel her family's secrets, plumb the depths of her own memory, and oh yeah, deal with that American History teacher. If she's strong enough and fast enough, she might just stand a chance.
And if she's really lucky, she just might live past midnight…
---
Betrayals
She's no angel…
Poor Dru Anderson. Her parents are long gone, her best friend is a werewolf, and she's just learned that the blood flowing through her veins isn't entirely human. (So what else is new?)
Now Dru is stuck at a secret New England School for other teens like her, and there's a big problem— she's the only girl in the place. A school full of cute boys wouldn't be so bad, but Dru's killer instinct says that one of them wants her dead. And with all eyes on her, discovering a traitor within the Order could mean a lot more than social suicide…
Can Dru survive long enough to find out who has betrayed her trust—and maybe even her heart?
---
Jealousy
It's a good thing Dru Anderson is fast. Because the sucker chasing her isn't slowing down–and he won't rest until he has tasted her blood and silenced her heart . . .
Dru's best friend, Graves, and her strange and handsome savior, Christophe, are ready to help her take on the ultimate evil. But will their battle for Dru's heart get in the way of her survival?
---
Defiance
Now that sixteen-year-old Dru's worst fears have come true and Sergej has kidnapped her best friend Graves, she'll have to go on a suicidal rescue mission to bring him back in one piece.
That is, if she can put all of Christophe's training to good use, defeat her mother's traitor, Anna, once and for all, and manage to survive another day…
---
Reckoning
Nobody expected Dru Anderson to survive this long. Not Graves. Not Christophe. Not even Dru. She's battled killer zombies, jealous djamphirs, and bloodthirsty suckers straight out of her worst nightmares. But now that Dru has bloomed into a full-fledged svetocha – rare, beautiful, and toxic to all vampires – the worst is yet to come.
Because getting out alive is going to cost more than she's ever imagined. And in the end, is survival really worth the sacrifice?