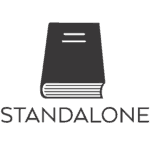 The first night we spent in that ancient mobile home, the wind mouthed its corners with a low whispering almost like words from another room.
Desiree Sarpe and her family–minus their domineering, abusive patriarch–have settled on the Wyoming plains, where the wind speaks, the grass whispers, and power comes in the strangest, most ordinary of forms. Unfortunately, the past and its terrors can't be easily shaken, and Dez is about to find out how brutal, bloody, and costly magic really is…
The soundtrack for the book is available here.