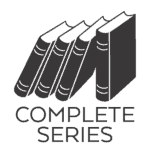 Nameless
An adopted princess. An immortal Family. A snow-choked city…and one blood-red apple.
When Camille was six years old, she was discovered alone in the snow by Enrico Vultusino, godfather of the Seven—the powerful Families that rule magic-ridden New Haven. Papa Vultusino adopted the mute, scarred child, naming her after his dead wife and raising her in luxury on Haven Hill alongside his own son, Nico.
Now Cami is turning sixteen. She's no longer mute, though she keeps her faded scars hidden under her school uniform, and though she opens up only to her two best friends, Ruby and Ellie, and to Nico, who has become more than a brother to her. But even though Cami is a pampered Vultusino heiress, she knows that she is not really Family. Unlike them, she is a mortal with a past that lies buried in trauma. And it's not until she meets the mysterious Tor, who reveals scars of his own, that Cami begins to uncover the secrets of her birth…to find out where she comes from and why her past is threatening her now.
---
Wayfarer
The Charmer's Ball. Midnight. And one glass slipper…
Newly orphaned, increasingly isolated from her friends, and terrified of her violent stepmother, Ellen Sinder still believes she'll be okay. She has a plan for surviving and getting through high school, which includes keeping her head down and saving any credits she can earn or steal. But when a train arrives from over the Waste beyond New Haven, carrying a golden boy and a new stepsister, all of Ellie's plans begin to unravel, one by one.
Just when all hope is lost, Ellie meets an odd old woman with a warm hearth and a heavenly garden. Auntie's kindness is intoxicating, and Ellie finally has a home again. Yet when the clock strikes twelve on the night of the annual Charmer's Ball, Ellie realizes that no charm is strong enough to make her past disappear…
In a city where Twisted minotaurs and shifty fey live alongside diplomats and charmers, a teenage girl can disappear through the cracks into safety—or into something much more dangerous. So what happens when the only safety you can find wants to consume you as well?
---
Kin
Full moon. Glowing eyes. And such sharp, white teeth….
Ruby deVarre is Rootkin, and the granddaughter of the most revered clanmother in all of New Haven.

In the kin world, girls Ruby's age are expected to settle down and start a family. But settling down is the farthest thing from wild-child Ruby's mind–all she wants to do is drive fast with her friends and run free through the woods.

Then Conrad, a handsome boy from a clan across the Waste, comes to New Haven to stay with Ruby, and the sparks fly immediately. Conrad is smart, charming, and downright gorgeous. But as Ruby gets to know him more, she begins to realize something's…off. Like most kin boys, Conrad's temper can be a bit…short. But does he have to be so rough with Ruby–to the point of leaving bruises? On top of all that, Conrad seems to be isolating Ruby, until he all but forbids her from seeing her best friends Cami and Ellie.

And then the murders start. Someone is terrorizing Ruby's small woodland community, and now she is more alone than ever. Just when she starts to suspect her Prince Charming is anything but, she becomes his next target. Ruby's about to find out that Conrad's secrets run deeper than she could have ever imagined…