Spring's Arcana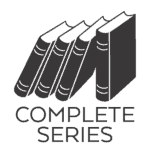 Nat Drozdova is desperate to save a life. Doctors can do little for her cancer-ridden mother, who insists there is only one cure―and that Nat must visit a skyscraper in Manhattan to get it.

Amid a snow-locked city, inside a sleek glass-walled office, Nat makes her plea and is whisked into a terrifying new world. For the skyscraper holds a hungry winter goddess who has the power to cure her mother…if Nat finds a stolen object of great power.

Now Nat must travel with a razor-wielding assassin across an American continent brimming with terror, wonder, and hungry divinities with every reason to consume a young woman. For her ailing mother is indeed suffering no ordinary illness, and Nat Drozdova is no ordinary girl. Blood calls to blood, magic to magic, and a daughter may indeed save what she loves…

…if it doesn't consume her first.

This is the way to the Dead God's Heart.
The soundtrack for the series is available here.
---
The Salt-Black Tree
Nat Drozdova has crossed half the continent in search of the stolen Dead God's Heart, the only thing powerful enough to trade for her beautiful, voracious, dying mother's life. Yet now she knows the secret of her own birth―and that she's been lied to all her young life.
The road to the Heart ends at the Salt-Black Tree, but to find it Nat must pay a deadly price. Pursued by mouthless shadows hungry for the blood of new divinity as well as the razor-wielding god of thieves, Nat is on her own. Her journey leads through a wilderness of gods old and new, across a country as restless as its mortal inhabitants, and it's too late to back out now.
Blood may not always prevail. Magic might not always work. And the young Drozdova is faced with an impossible choice: Save her mother's very existence…
…or accept the consequences of her own.
The soundtrack for the series is available here.