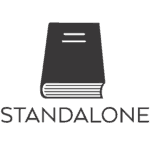 We can blame…I mean, er, credit the lovely Lady Skyla Dawn Cameron for this…
Titness McHawttie has fled her marriage to the disturbingly virile Byron Blackheart, Lord Chestthumper. Can she survive a night upon the moors with her faithful almost-unicorn–and will Byron find his vanished bride in time?
Please note: This is a short story, about 10k words.