Damage
Keeping her safe will be his hardest assignment yet. . .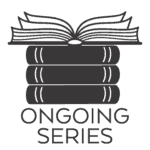 Reeling from trauma and divorce, Cara Halperin takes what should be a simple job with an expensive agency. As a nanny to rich children, she shouldn't have much to worry about, and her job is just complex enough to keep her from brooding. Unfortunately, the agency's sent her into a trap.
Vincent Desmarais wants to go back into the field, but instead, he's put on leave. The diagnosis? PTSD. No problem–he can pick up security work on the side to keep himself sharp–that is, if the side work isn't just as dangerous as the bloody places he's longing to get back to.
When the lights go out, Cara and her young charge have only one option: to trust the new security guy. Vincent finds himself unwilling to abandon them to fate or let them out of his sight. If the trio wants to stay alive, they've got to trust each other. . .
. . .but that may just be what their enemies are counting on.
If you're interested, the book's soundtrack is here.
---
Duty
After nearly dying on his team's last mission, Paul Klemperer is heading home for the first time since signing up for the Army. His hometown's grown a little. The inhabitants are older. And life has moved on, but some things are still the same. Like the way he feels about the girl he left behind—who ended up marrying someone else.
Beck Sommers has a divorce in the works; if she can just hold on, she'll be able to leave this godforsaken town. Unfortunately, her soon-to-be-ex-husband has other ideas. Her first love Paul has returned as well, making things even more complicated. And then there's the corruption, the drugs…and murder.
Beck's determined to fix what's gone wrong, but she has no idea how deep the corruption goes. And Paul? Well, he's a little behind on the local news, but one thing's for sure—he's not letting Beck get away this time.
First, though, he'll have to keep her alive…
If you're interested, the book's soundtrack is here.