Damage
Keeping her safe will be his hardest assignment yet. . .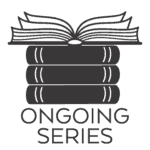 Reeling from trauma and divorce, Cara Halperin takes what should be a simple job with an expensive agency. As a nanny to rich children, she shouldn't have much to worry about, and her job is just complex enough to keep her from brooding. Unfortunately, the agency's sent her into a trap.
Vincent Desmarais wants to go back into the field, but instead, he's put on leave. The diagnosis? PTSD. No problem–he can pick up security work on the side to keep himself sharp–that is, if the side work isn't just as dangerous as the bloody places he's longing to get back to.
When the lights go out, Cara and her young charge have only one option: to trust the new security guy. Vincent finds himself unwilling to abandon them to fate or let them out of his sight. If the trio wants to stay alive, they've got to trust each other. . .
. . .but that may just be what their enemies are counting on.