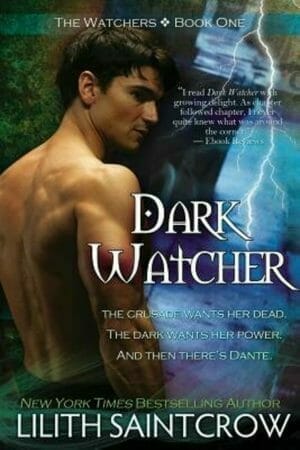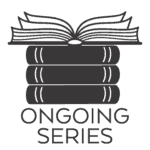 Dark Watcher
Theodora Morgan knows she's a little strange. Her talent for healing has marked her as different all through a life spent moving from town to town when someone notices her strangeness. Now she has a home, and she doesn't want to leave—but she's been found. The Crusade wants her dead because she's psychic, the Dark wants to feed on her talent, and then there's Dante. Tall and grim and armed with black-bladed knives, guns, and a sword, he says he's here to protect her. But what if he's what Theo needs protection from most?
Dante is a Watcher, sworn by Circle Lightfall to protect the Lightbringers. His next assignment? Watch over Theo. She doesn't know she's a Lightbringer, she doesn't know she's surrounded by enemies, and she doesn't know she's been marked for death by a bunch of fanatics. He can't protect her if she doesn't trust him, but how can she possibly trust a man scarred by murder and warfare—a man who smells like the same Darkness Theo has been running from all her life?
---
Storm Watcher
All Mariamne Niege wants is to finish her thesis and get a job. Unfortunately, she's a Guardian now, and her visions of the future have grown so intense she's blind to the world while in their grip. Her Watcher, Hanson, is sleeping on her couch and scaring her roommates when he's not shepherding her through the visions and calming her worsening nightmares. Then the earthquakes start, warning of an even bigger disaster—a cataclysm that could level her beloved city and claim countless innocent lives. A disaster her visions say are triggered by Hanson, even though he's sworn to protect her . . .
Hanson joined the Watchers to atone for a life of lies, but the only way he can stay close enough to Mari to protect her is to use some of his less-than-honest talents. She is the only witch who can ease the agony of being a Watcher, and the only woman in the world he wants. Then Mari's house is broken into and her roommates slaughtered, and in order to save his witch, Hanson is going to have to become more vicious than the Dark—even though it might mean losing her forever.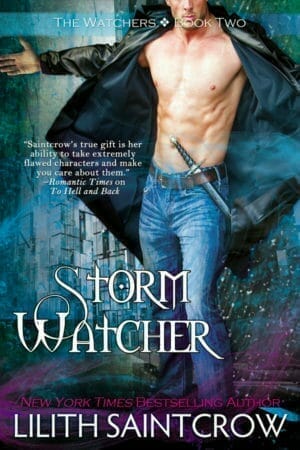 ---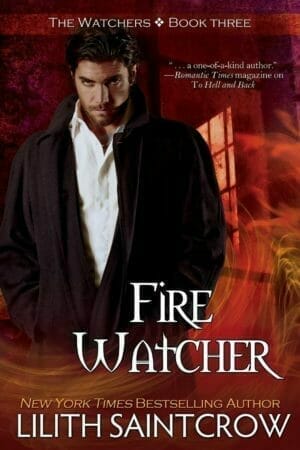 Fire Watcher
Elise Nicholson isn't your ordinary witch. For one thing, she can light candles with a look, and she plays a mean guitar. Unfortunately, being able to call fire out of the air isn't the most useful skill around. To top it off, she's a Guardian of the City, and the other Guardians—her two best friends—have no time for her. They're too busy with their Watchers, the grim, black-coated warriors sworn to protect Elise and her friends from the Dark. Lonely, skating the edge of controlling her intensified "gifts," Elise is quickly running out of options and patience. Then the Trifero—a Talisman capable of blowing the city sky-high—lands in her lap, and everything just gets worse.
Remy is the Hunter, snatching Talismans away from the Dark and struggling with the constant agony of being a Watcher. Then he's assigned to stand guard over a smart-mouthed fire witch who not only hates Watchers, but has just found the Trifero. If the Dark catches Elise, she'll be broken, turned into a magical weapon, and sold to the highest bidder. Not only does Remy have to get to her first and keep the Dark away, but he also must convince Elise that he means her no harm—and that's the easy part of the job. If he pulls this one off, he just might redeem himself the way every Watcher aches to do. But if he fails, both he and Elise might be better off dead . . .
---
Cloud Watcher
Anya Harris's unwanted talents have made her a refugee, flying from city to city ahead of a tide of burning terror nobody else can see. She's hoping Santiago City will be different, but deep in her heart of hearts, she knows nowhere is safe enough for someone with her secrets. When the gray-eyed man with guns and a sword shows up, claiming to be sent to protect her, Anya has to believe him. After all, she has nowhere else to go.
Jack Gray is one of the oldest Watchers around, scarred by the battle between Circle Lightfall and the Crusade. He's found his witch, and nothing is going to get in the way of protecting her. But being a Watcher is never as simple as it looks. Anya's talent makes her worth millions, if she's delivered alive to the right corporate bidders. Jack's the only one who can save her. But when she finds out who he really is, he might lose her for good …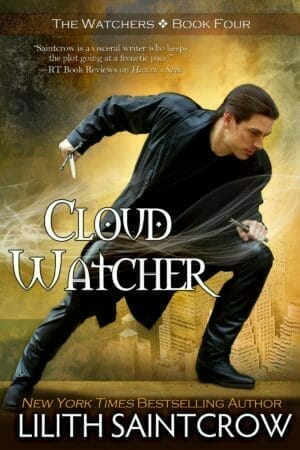 ---
Mindhealer
The attacks are brutal, leaving the victims unconscious and broken. A powerful Mindhealer might be able to piece together what's happening to these crushed bodies and shattered minds, so Caroline Robbins is pulled away from her relatively quiet life. It's dangerous — Mindhealers are incredibly vulnerable to the Dark—and Caro refuses even the idea of having a Watcher. She won't have another man die in front of her, and that's that. Unfortunately, the Watcher she just ran into has other ideas . . .
Caro, the witch Merrick rescues from the dogs of the Dark, is obnoxiously stubborn, infuriating, and seemingly determined to throw herself into every dangerous situation possible. It's enough to drive a man insane, and definitely enough to make a Watcher frustrated. How is he supposed to protect her, especially when she insists she doesn't need a Watcher? But Caro is going to need all of Merrick's skill and strength sooner than anyone guesses. The attacks haven't stopped, and the closer Caro gets to solving the mystery, the more danger she's in. Because she's the next victim—unless Merrick can save her. And Merrick just might die in the line of fire if Caro can't find a way to keep her Watcher safe.
---
Finder
He's not the only one watching her. . .
For years Jorie Camden has been quietly helping her police friends pursue cold cases. She's paid the price over and over again, her talent for Finding stretched to the limit. Now something different is stalking the streets, taking children–something old, and foul, and Dark. The cops won't admit there's a problem, so what can a Lightbringer do but solve the mystery on her own?
Caleb is a Watcher of Circle Lightfall, and his mission is simple: protect the witch he's assigned to–the witch who just happens to be able to touch him without causing agonizing pain. It's his one shot at redemption, and it'll take every weapon he has, plus his willingness to play dirty. Even if his witch seems to be chasing something no one can see.
Yet something Dark is indeed in their city. And now that it's aware of pursuit, it has plans for Jorie and her talent–plans not even Caleb might be able to stop. . .