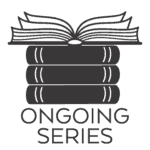 Steelflower
Sellsword. Assassin. Thief.
Kaia Steelflower has done quite well for herself, and she longs to retire as an innkeeper. Unfortunately, one night she picks the wrong pocket, and finds herself saddled with a barbarian, an elven princeling and his two hapless companions, a wharf-rat, and a lutebanging minstrel. And there's the little matter of an old friend calling in a debt of honor and blood–a debt Kaia can't refuse.
Now a reluctant Kaia and her companions face a rebellious army, assassins, more assassins, and oh yes, the assassins. They don't have a chance…
…but all her life, Kaia Steelflower has never known when to quit.
---
Steelflower at Sea
After pitched battle, betrayal, and escape, Kaia Steelflower has enough gold to feed her troupe of outcasts through the winter. She can settle them in a small villa in Antai, that queen of maritime cities, and look forward to welcome boredom.
Unfortunately, there's a pirate-infested sea to cross, her difficult new talents to corral, her traveling companions' problems to solve, a princeling's attentions to manage, and once in Antai, people keep trying to kill her. Or, more precisely, assassinate the barbarian Redfist, and Kaia keeps getting in the way.
Even the Steelflower can't kill every assassin in the city. It's going to take all her sharp wits—and sharper blades—to even try…
---
Steelflower in Snow
Kaia Steelflower meant to spend her winter resting, but the high price upon the head of her barbarian companion Redfist has drawn her out of safety and through the northern passes to the Highlands.
Bandits, blood, and treachery, Kaia's seen it all before. But something else lingers in the snowy wastes north of the mountain Rim. Ancient power has found a new host, plans have been laid for rebellion, and the giants of Skaialan do not take kindly to foreigners. Saving Rainak Redfist will demand all the skill, strength, and cunning the Steelflower can muster; saving herself—and her new princeling husband—might be impossible.
Winter in the Highlands is brutal, and it's only just begun…