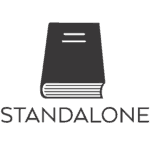 Zoe Simmons has been on the run for as long as she can remember. No fixed address, no real ID, working under the table and moving on the instant her instincts tell her to. Then a disturbing, magnetic blond stranger appears, saying he's her twin brother–the one her mother swore was dead seventeen years ago.
The Kith have claimed Zoe, sweeping her into a new world of pleasure, luxury–and violence. She's always suspected she wasn't quite normal, and now she's about to find out how deadly her new fairytale life can be…
A free sample of the first few chapters is also available. The book's soundtrack can be found here.