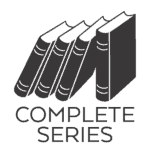 The Hedgewitch Queen
If not for a muddy skirt, I would be dead like all the rest. Dead…or worse, perhaps.
Vianne di Rocancheil has been largely content to play the gawky provincial. As lady in waiting at the Court of Arquitaine, she studies her books, watches for intrigue, and shepherds her foolhardy Princesse safely through the glittering whirl. Court is a sometimes-unpleasant waltz, especially for the unwary, but Vianne treads its measured steps well.
Unfortunately, the dance has changed. Treachery is afoot in gilded and velvet halls. A sorcerous conspiracy is unleashed, with blood, death, and warfare close behind. Her Princesse murdered and her own life in jeopardy, Vianne must flee, carrying the fate of her land with her— the Great Seal of Arquitaine, awake after its long sleep. Invasion threatens, civil war looms, and the conspiracy hunts for Vianne di Rocancheil, to kill or to use her against all she holds dear.
A life of dances, intrigues, and fashion has not prepared her for this. Nor has it prepared her for Tristan d'Arcenne, Captain of the King's Guard and player in the most dangerous games conspiracy can devise. Yet to save her country and avenge her Princesse, Vianne will become what she must, say what she should, and do whatever is required.
A Queen can do no less.
---
The Bandit King
Tristan d'Arcenne is what he always wished to be–Vianne di Rocancheil's Consort. But Vianne is no more a noblewoman, she is the Queen of Arquitaine, faced with treachery, invasion, war, and a Consort whose secrets may well shatter their marriage. For before Tristan was hers, he belonged to a King…and that King died by Tristan's hand.
Arquitaine needs them both. The country is locked in a deadly game whose rules change by the moment. The Queen is an adept player, but hardly ruthless enough. The contest requires a man who has nothing to lose, a man who has already done the worst and will continue to do so for his wife, his country, and his own salvation.
The Bandit King approaches…