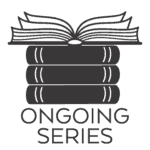 Smoke
Rosemary Ames is committing suicide one slow masochistic step at a time during the coldest winter on record. Until, that is, she witnesses a murder. The cops want her under protection. Her sometimes boyfriend wants her in his bed. And the killer? He has plans for her too.
Rose is the killer's key to a tangled labyrinth of stone, where unimaginable power waits to be grasped by beings far more–and less–than human. Her only safety may be Michael Constantius. He says he's in love with her. He says she's safe.
But Michael's keeping secrets too. He knows what lies under the city, and he seems to know more than he should about what makes Rose tick. In fact, he seems obsessed with her. And just a little bit scary…
What do you do when you find out you want to live just as someone is trying to kill you? And what can you do when you find out monsters are real?
---
Mirror
After five years as a Chosen, nothing touches Rosemary Ames. She is a ghost in the normal world, and if she can't quite let her Keeper fully into her mind, it doesn't matter. They have time, right?
Wrong. The storm is gathering, and Rose is now the target of assassins even the Kindred fear.
Because her Keeper is not just Michael Constantius. He has another name — Avatar. And yet a third, Kinslayer.
Michael thought he had atoned for his past. He thought he was free of the god who marked him at birth, a god of darkness, fires, and blood.
He was wrong.
How far will the god's followers go to get Michael back? And how far will Michael go to protect his Chosen?
Let Darkness begin…