Trailer Park Fae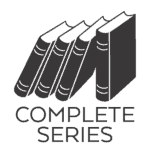 Jeremiah Gallow is just another construction worker, and that's the way he likes it. He's left his past behind, but some things cannot be erased. Like the tattoos on his arms that transform into a weapon, or the fact that he was once closer to the Queen of Summer than any half-human should be. Now the Half-sidhe all in Summer once feared is dragged back into the world of enchantment, danger, and fickle fae – by a woman who looks uncannily like his dead wife.
Her name is Robin Ragged, and her secrets are more than enough to get them both killed. A plague has come, the fullborn-fae are dying, and the dark answer to Summer's Court is breaking loose.
Be afraid, for Unwinter is riding…
---
Roadside Magic
Robin Ragged has revenge to wreak and redemption to steal. She knows the source of the plague ravaging the sidhe of both Courts, and that knowledge might be enough to buy off even the Hunt – if she can just survive.
The poison in Jeremiah Gallow's wound is slowly killing him. Old friends turn traitor and old enemies return, but he'll kill whoever he has to, to see his Robin safe.
In the diners and trailer parks, the dive bars and greenbelts, the sidhe are hunting. Mercy and disaster follow in their wake. War looms, and on a rooftop in the heart of the city, the most dangerous sidhe of all is given new life. He has only one thought, this new hunter: Where is the Ragged?
The Wild Hunt is riding…
---
Wasteland King
The thrilling conclusion to the Ragged & Gallow series!
The plague has broken loose, the Wild Hunt is riding, and the balance of power in the sidhe realms is still shifting. The Unseelie King has a grudge against Jeremiah Gallow, but it will have to wait. For he needs Gallow's services for a very delicate mission — and the prize for success is survival itself.
In order to save both Robin Ragged and himself, Gallow will have to do the unspeakable…and become what he never dreamed possible.
The sidhe will long sing of this night…