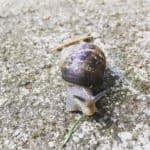 We're at less than 48 hours until adults are in charge again, and I can't settle. I can barely breathe for the anxiety. I'm braced for more terrible fascist violence. I expect a good hard run today will help shake some of that out, but the nervousness is going to mount until the actual event.
Quite possibly beyond, too. Already I can't even sit still.
The dogs don't know why I'm so nervy, of course, and I'm content to have it so. The last thing they need is politics swamping their tiny doggy brains. Still, they're both very concerned and sticking to me like velcro, attempting to soothe whatever invisible thing is tormenting their human.
Tormenting me is their job, and they don't like being superseded.
I was supposed to take the weekend off, and am also not allowed to work today. Burnout is awful. I want to work, not least because it's how I escape *waves hands* All That. I might–might–be allowed to write some fanfic; the only question there is what kind.
There was a bit of a dustup on social media over the weekend about fanfic. Someone just had to get shitty over it, which is about par for the course and happens with depressing regularity. I was heartened to see everyone whose opinion I respect weighing in on the side of "Fanfic is glorious, stfu"; it let me know I'm following the right people.
You can't get better as a writer without, well, actually writing. (And reading, but that's–say it with me–another blog post.) Fanfic is great practice; it can be training wheels, fuel, and bowling bumpers all at once. It's also a deep compliment to the original writer–I love your characters/world so much, I can't let go of either.
I have strong and very definite feelings about writing–I believe in writing every day. (Burnout, of course, means only about 200 words a day on something that won't ever be published, but it's keeping the habit that matters.) But as for what that daily writing can be? It doesn't matter if it's fanfic, drabbles, original, dialogue sparks, or what-have-you.
A writer isn't a writer without a lot of reading; it doesn't matter what you read. It matters that you read, and likewise, it doesn't matter what you write. It matters that you write.
It matters that you get in the habit of prioritizing your writing, that you reserve some of your daily energy for it, that you practice. It matters that you do. Writers write, it's the nature of the beast.
Now, I'm sure a lot of people will be upset at the "write every day" thing, but you're here on my site and I'm telling you what I think, so deal. The fact remains that fanfic is a gift, a great practice, plus it strengthens a writer's grasp of characterization, structure, plot, timing, and craft. I suspect the "writer" of that silly thread touching all this off is just annoyed that nobody likes her characters enough to write ficlets about them.
I can't, of course, read any fanfic of my own work, for fear of poisoning the well or possible legal ramifications. But you bet your bippy any time I'm told someone loved my stories enough to want to write in those universes, I get a deep warm feeling and can't help but grin. I consider it a huge high compliment that the characters in my head have also made themselves at home inside someone else's. It's a beautiful, joyous, loving gift, even if the fanfic writer was mad at me for an ending or a character's fate.
Love or hate of my work is fine. The job of a writer is to provoke an emotional reaction, and either is acceptable. The very worst reaction to one's work is lukewarm boredom; I don't even mind the hatemail or the how could you emails, because those mean I've done my damn job.
So. In case there was any confusion about where I stand on fanfic, let me reiterate: Fanfiction is GREAT. It's awesome, I love it, and it makes writers better. Do it all you want. It doesn't matter what you write, it matters only that you write.
And now I go walk the dogs, not to mention run myself ragged, and try to distract myself from dread and anxiety. And later today I'm probably going to write some Madalorian fanfic. Sure, only 200 words or so, but it'll keep my hand in, and it's my own personal fuck you to the idea that fanfic writers are somehow lesser creatures.
Over and out.