Throne of the Five Winds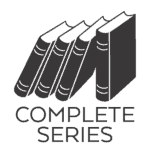 The warlord Garan Tamuron and his general Zakkar Kai have unified Zhaon. The crown to their conquest is the neighboring country of Khir, a dagger pointed at Zhaon's heart—now bled white and dulled, forced to send tribute to the conqueror.
Two queens, two concubines, six princes—the palace complex is full of jostling, sly gossip, and danger. A hostage for Khir's good behavior, the lady Komor Yala has only her wits and her hidden maiden's blade to protect herself… and her childhood friend Princess Mahara, sacrificed in marriage to bring a tenuous peace.
The Emperor is aging, and only one of his many sons may take the throne. Whether they wish to or not, all six princes are locked in a deadly battle, and a Khir princess and lady-in-waiting are merely pawns to be used. Still, it will only take a single spark to ignite fresh rebellion in Khir. If that spark is the mistreating of their cherished princess, Yala's beloved lady, war may be closer than a maiden's blade itself.
And then, the Emperor becomes ill, and a far more deadly game begins…
---
The Poison Prince
The crown princess has been assassinated, reigniting tensions between her native Khir and the great Zhaon empire. Now her lady-in-waiting, Komor Yala, is alone in a foreign court, a pawn for imperial schemes. To survive and avenge her princess, Yala will have to rely on unlikely allies — the sly Third Prince Garan Takshin and the war-hardened general Zakkar Kai who sacked her homeland.
But as the Emperor lies upon his deathbed, the palace is more dangerous than ever before — for there are six princes… and only one throne.
And now, the killing begins…
---
The Bloody Throne
The great Zhaon empire is in turmoil. The emperor is dead and the crown prince has fallen to hidden schemes, leaving his most dangerous brother to assume the throne. The imperial court is seething, and whispers of war grow to shouts. The once vanquished kingdom of Khir marches again to regain their honor, the savage Tabrak raid the borders after ravaging the South, and assassins lurk in the shadows seeking imperial favor.
Komor Yala, her own position uncertain, finds shelter in marriage to the cunning Third Prince. But there is little safety in Zhaon. Death and destruction mount as a blood-drenched summer ends, and to the victor will be left an empire—if it is not turned to smoking ruins first.
The wheel of destiny is turning, and all will be caught under its weight…