They say the war's over when the surrender is signed. It's a lie.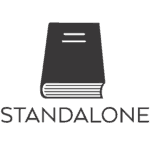 America's bloody Second Civil War lasted for years. When the surrender is signed, it's supposed to be over; refugees flood the highways, trying to get back home. For Swann's Riders-especially their newest addition Lara Nelson, snatched from certain death in the Firster kamp system-there's no such thing as a home to return to.
Swann and his crew of partisans work for the Federal Army now, hunting through the wreckage for war criminals and kamp officials. Their next quarry is carrying something explosive, something that can level the nascent Federal government and turn the entire continent into a hellscape- well, more than it already is.
Across America, working against time and chaos, Swann's Riders are back in the fight. And Lara, whose secrets may well end up consuming her too, has a vengeance of her own to deliver…