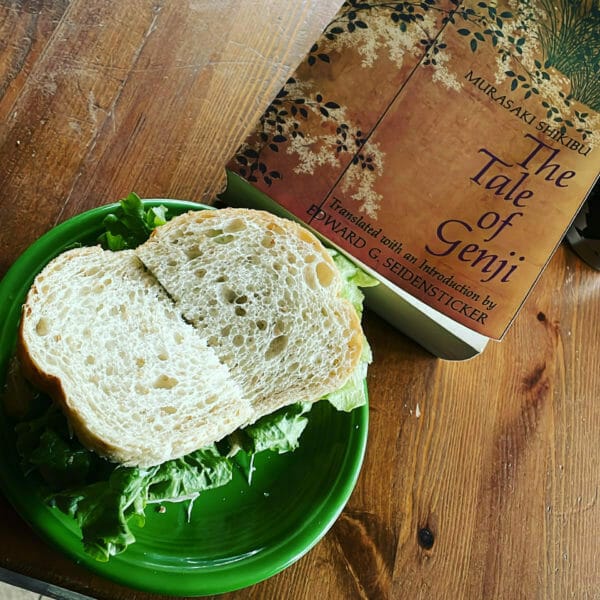 ---
Reading The Tale of Genji, all I can hear is Peggy Lee crooning about breaking a new heart every day. I mean, I know Genji is the shining one and a paragon, but he's more a Beowulf paragon than a knight parfait y gentil, if you know what I mean.
All the same, it's nice to have lunch with him. It's also nice to lie in bed, rain tapping the roof, and tell Boxnoggin all about what that sonofagun Genji's doing now. (Lord van der Sploot has no idea what I'm talking about, but he likes being included.) I have zero idea where this book is taking me and the cultural divide means I'm probably missing most of the landmarks, but I wouldn't miss this journey. Not for anything, no sir and ma'am.
It feels like this week has seen a sea change, doesn't it? Still…I'm not relaxing yet. Here's hoping the weekend is tranquil or exciting, in whatever measure you personally prefer. (And don't forget, tonight is Friday Night Writes.)
See you around, my beloveds.