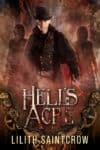 Rolled out of bed Saturday morning, took Boxnoggin out for his morning loo break, got some coffee…then wrote 3k in a feverish push to finish Rook's Rose, the second season of Hell's Acre. At least, to finish the zero draft. Which means all the projects I was working on during the worst of lockdown are now…done. Not done-done, mind you, and I'm not sure this serial will see wider publication since it was written during the absolute nadir.
But the zeroes are out, and I can finally feel like I'm turning some kind of corner. At least emotionally.
Consequently I've been shambling around, mostly nonverbal and completely distracted. Going from copyedit hangover to finishing a zero draft (epic fantasy) to finishing a second zero draft (alt-historical) in quick succession may prove too much for even my endurance. I feel like I've been run over and the headache isn't helping–oh, and by the way, if you're wondering just what in the hell is a zero draft, I wrote about it here.
Now, there are fourteen (dear gods, count 'em) chapters until the serial will reach an end for subscribers, which is a couple months' worth of weekly fiction drops. (Some will be multi-chapter extravaganzas.) So, while the zero is done, I'll be polishing, pruning, making arrangements for editing (if I decide to let this duology out for wider publication), and also making arrangements for the next serial.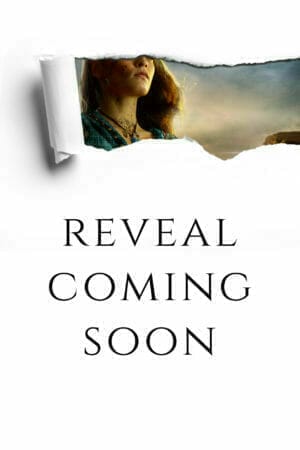 …yep, the Big Surprise I've been hinting about a lot concerns the new serial, and you guys are gonna love it. But first there's these fourteen-or-so chapters to get through. Lockdown and pandemic meant there was a significant amount of time I was working just a chapter or two ahead of the drops, and that was stressful. I prefer to have a little more in the cannon than that, and I'm glad to have some padding–because in order to start the next serial I'm going to have to reread at least three other works to make sure I've got the throughlines all set up. Added to that a session of going back through Sons of Ymre #1 so I can revise #2 in that series properly, and there's enough work to keep even me occupied. Plus I gotta start the third Ghost Squad book–Tax's story, for those of you who like that series.
A medic and a wedding planner, in Vegas. That one's gonna be fun.
Hm. The Dead God's Heart is a duology, Sons of Ymre is one too. I had planned for Hell's Acre to be a trilogy–there was a whole "Murder Princess Takes Over Street Gang" arc outlined, but it just didn't work out that way. Mostly because of pandemic stress. I seem to be working in duology a lot these days, though Ghost Squad is a four-book series (with a possible fifth) and the Epic Fantasy I Can't Talk About Yet is a trilogy. (Which I need to revise Book 2 and write Book 3 of, wonderful, my head aches even more just thinking about it.)
At least it's raining. There's an atmospheric river going on, and we all know my soul expands in that kind of damp. Listening to drops hitting the roof does me no end of good. I took the weekend for critical recovery, and I think today is going to be spent poking about and doing administrivia that fell by the wayside during the last few weeks' worth of feverish activity. And maybe I should catch up on some Netflix, too. My writing partner has recommended a couple things to stuff in my aching skull, refilling the artistic well.
But for now I need breakfast, and Boxnoggin is antsy for morning walkies. He'll hate the rain, I'll love it, and we'll be muddy when we get home. It'll be great.
See you around.