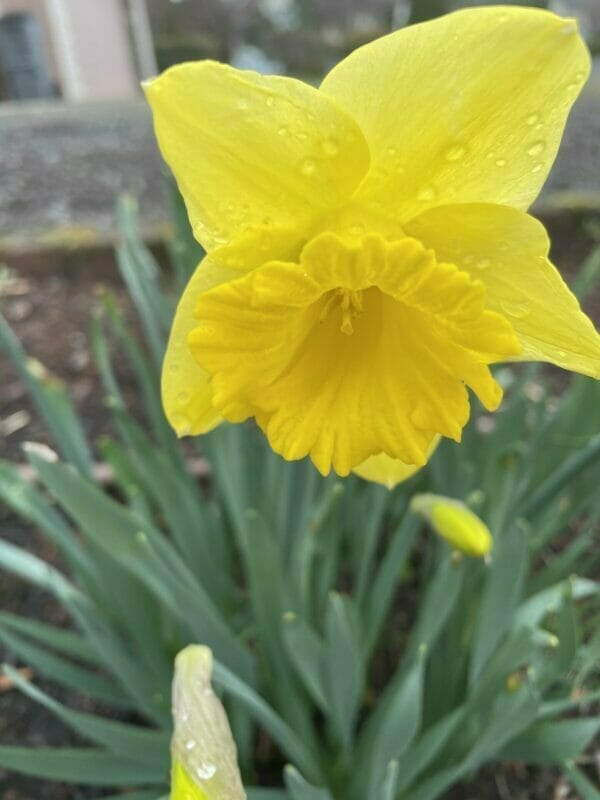 ---
Just as Boxnoggin and I were approaching this small clump of bright flowers, a hummingbird zoomed up, thought about having a snack, saw us, visibly wondered if it should fight, forgot what it was doing, and zipped away.
I stood flabbergasted, having thought it far too cold for such a sighting. (Boxnoggin was more than willing to fight, though somewhat confused at the size of his prospective opponent.) But I guess the birds know best–I haven't seen a single bee yet, even on the few sunny days where the temperature hits 60F.
Awful cheerful to see jonquils and primroses and cherry blossoms and hyacinth buds. Winter is my favorite season, but this is nice too. The mud feels different and the rain is still piercing, yes–but cold with a promise instead of a sting. I've tried my hardest to eradicate all my hope–I hate getting kicked in the teeth time and again, I'd rather expect nothing–but it's a weed, and this is its season.
Ah well. To all things their due time.
Se you next week, my beloveds.