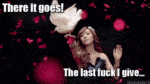 I finished off the weekend by watching a Netflix documentary on Charles Cullen, nurse and extremely prolific serial killer. What struck me was not his methods–sociopaths gonna sociopath–but the way he was allowed to keep killing, aided and abetted by the American for-profit "healthcare" system. Many other serial killers have been aided and abetted by misogyny in similar fashion.
I could write a whole article about the links, but I'm tired, only halfway through my coffee, not being paid nearly enough, and have deadlines besides. Instead I'll just say, serial killers are cowards and they choose vulnerable, marginalized prey. We find the idea of the handsome genius serial killer entrancing because it makes for good fiction and we want there to be some meaning in the horror, but in reality they are empty wastes creeping through shadows and picking off easy prey if they think they can get away with it.
And all too often, society colludes.
I mean, I love a good serial killer show or detective novel just like anyone else. I enjoy the fiction. The real-life study is something I engage in because looking steadily at the horror is my lot in life. Plus, I have always tried to believe knowledge is power. (Cersei Lannister says power is power, and as a reductionist analysis it's fine as far as it goes, but it's also bad-faith, too simplistic, and let's not even talk about problematics.) I've also tried to believe in justice, though I know very well otherwise. (Pratchett in Hogfather pointed out why it's important to believe so; I shall let you go forth and discover–or remember–for yourself.) At the same time, I think a lot of power resides in belief, in finding meaning, in patterns and the breaking of them.
…it's a Monday, I'm allowed to be philosophical. At least before the caffeine hits.
Today is for more Hell's Acre, getting prepped for a meeting I don't want to have, finally a ramble with Boxnoggin–who has been very patient with the snow keeping us from his accustomed exertions–and a decent run. It's the last I'm looking forward to most. Getting the stress chemicals sweated out and rinsed off will do me no end of good, and thankfully the sidewalks are clear. A few more days above freezing and the snow will be a distant memory. The dog can hardly wait; I suppose I'm the same.
Onward and upward, then.