I mentioned this while talking about the Winter Portal Fantasy Sale, but the blessed day is finally upon us. That's right, the two books I had out through Fireside Fiction have been re-released, with new covers and all that jazz! I am very sad to see Fireside go, but also very pleased to have the help of Open Road Media to keep these stories in print for you.
---
She-Wolf and Cub
First up is my love song to cyborg assassins and a particular manga series. This book had its genesis in the short story Maternal Type (included in this release) and I was thrilled to the absolute gills when Brian White of Fireside approached me about expanding it into a novel. It never really wanted to be a short story anyway.
And this cover! I literally gasped with wonder when my editor at Open Road sent the first pass over. I think it's gorgeous, and just right for a story about a cyborg assassin who changes names like other people changes clothes and has only one rule. There's a bonus Rick Springfield reference, as well as a Karl Urban cameo, so have fun spotting those.
I wanted to write about a dark side of motherhood–the sense that you are, as a mother, where the buck absolutely stops. A lot of what I felt as I clawed out of postpartum depression had lingered for years and was poured into this story. There is absolutely nothing like the bone-deep fury of a woman protecting her child, and I think some of that may have come through.
That was the idea, anyway. How well it was executed, I leave up to my beloved Readers to decide. I am satisfied with how it came out, and grateful it found a home with Fireside. Frankly, Brian was the only editor possible for the tale.
Ever since they gave her a new cyborg body and a steady stream of murderous work, she's known the rules. Keep your head down, do your job, don't get involved.
Then they sent her to assassinate a child.
Instead, she took him out of the City and into the Waste. Of course they'll be coming for her, and for the strange, quiet, thirsty boy she's rescued. Because he's not just a child — he's a profitable experiment. Bounty hunters. Fellow cyborgs. Cannibals. Monsters. They're all after him. All she has on her side is an almost-invulnerable body, a lifetime's worth of stubbornness, and the willingness to kill whoever she has to.
It's going to have to be enough.
---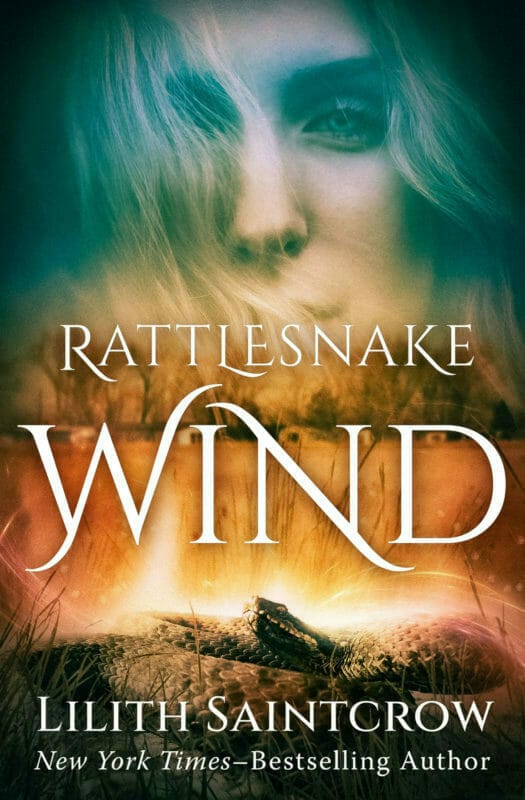 Rattlesnake Wind
This book is…different. It was very much a book of my heart, and I didn't want it marketed as a YA though the protagonist is a teenage girl. I was certain that a YA publisher would want me to pull back on some of the story's blood, guts, and brutality.
And…well, I couldn't do that.
This story is also a love song, this time to Wyoming, where I lived for a few years as a child. I've never forgotten the plains, the sense of breathing space, and running across gently rolling grassland during thunderstorms, daring God to strike me down. (Nor have I forgotten the rattlers.) I endured some horrific things there, but I also mourned when we were forced to move. I promised I'd return one day…so I did, just in a different way than I'd hoped.
This was another story I was absolutely sure wouldn't find a home, though that was the least of my concerns while writing it. And again, it found its best editor in Brian, who trusted me–and the story itself–to a rare degree. He "got" what I was trying to do, and the book became ever so much better for it.
The first night we spent in that ancient mobile home, the wind mouthed its corners with a low whispering almost like words from another room.
Desiree Sarpe and her family–minus their domineering, abusive patriarch–have settled on the Wyoming plains, where the wind speaks, the grass whispers, and power comes in the strangest, most ordinary of forms. Unfortunately, the past and its terrors can't be easily shaken, and Dez is about to find out how brutal, bloody, and costly magic really is…
---
Huge thanks are due to Betsy Mitchell of Open Road, who was a signal pleasure to work with, and to my agent as well. I had thought these books would have to wait for a long while to re-enter the world, but fortunately that wasn't the case, and I'm pleased as punch about that.
It's been a very busy Tuesday, but nice things like this make it easier. And now I get back to work, writing yet more stories for both of us.
See you around!