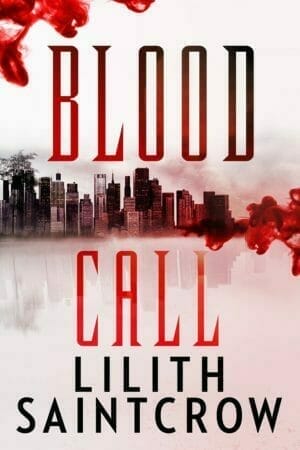 I was a John Mayer fan for a hot minute (Why, Georgia still plays in my head some mornings) and around the time I was writing Blood Call, I came across a fan video of his Assassin. It fit very well, and I might have watched it a few (million) times whenever the book got stuck.
That book started out–as some do–with a very vivid image. An old-style flip phone (my goodness, it was a few years ago) sitting in a leather cup on a very clean desk, with a particular fall of wintry afternoon light across it. I would've thought it was deja-vu instead of the beginning to an organic study (I've talked before about organics vs. what-ifs) except for the feeling in it.
The phone was buzzing, and my mental camera-eye pulled back. I could smell the office–a place cleaned twice a week, furniture polish and fresh carpeting, and the faint but unmistakable scent of despair. There was a window kitty-corner–he didn't like having his back to the glass–and I saw Josiah standing with his head cocked, looking at the phone.
Of course, I didn't know his name was Josiah–my writing partner and I had just agreed to write a story each with that name, so he inherited it. I did know his last name was Wolfe, that he had been waiting years for this phone to ring without any real hope that it would, and that he was frozen by the fact that it had.
I also knew who was on the other end of the line. Not her name yet, just that she was desperate and had literally nowhere else to turn. The rest of the story flowered from that one image of the phone rattling in the cup, Wolfe staring at it like he thought the thing might be venomous, and the woman in the phone booth hoping, praying, that the number was still good.
There are other songs on that soundtrack, but every time I hear the opening bars of Assassin I am taken back to that story, to writing in the living room of the old house, cross-legged with my heart in my mouth, finding out what kind of trouble needed a man like that to fix. (Also, Kit is HILARIOUS.) I'm still very fond of this book, even after all this time.
Which is certainly better than the alternative, especially nowadays…