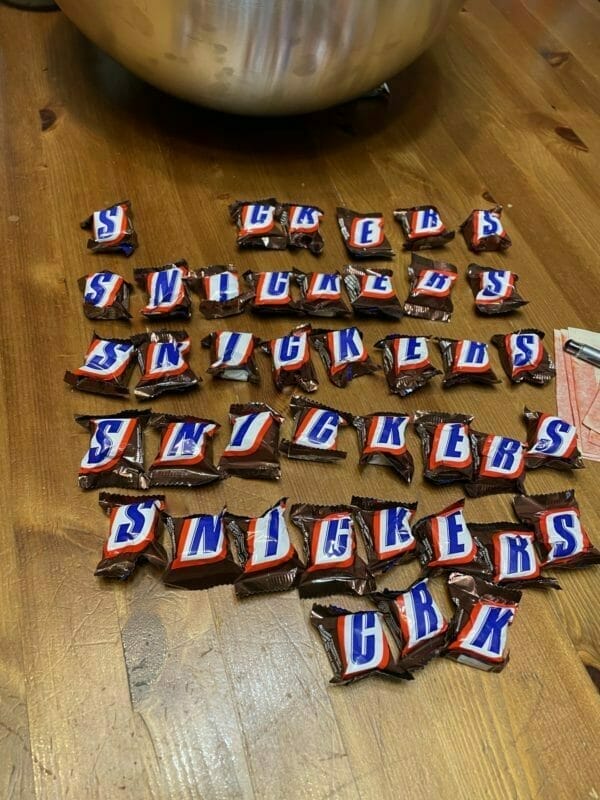 ---
Our bowl of Halloween candy (just visible near the top of the photo) contained bite-size Snickers. Naturally, right about the time the first sugar rush hit I got a bright idea, started fishing them out and made a whole word. My daughter groaned–the game was afoot–then started digging. My son gave a chortle and dove in to help.
We'd've gotten more if we hadn't been dipping into the bowl all afternoon. Still, the shout of joy each time we finished a word was inordinately satisfying. Four and three-quarters isn't a bad score for this game, and we celebrated with pizza and another delicious, delicious sugar rush.
It's been a helluva week, my friends. We're on the downhill slide, and there might even be some candy left. Chin up, machetes out, chocolate on our chins–we're ready.
Onward!