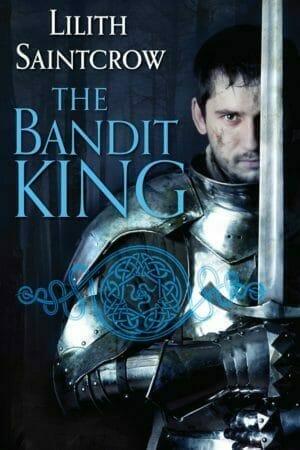 It's been a hot minute since we had a Soundtrack Monday around here, hasn't it? Let's fix that.
This week's soundtrack callback is ES Posthumus's Manju, which I played obsessively while writing the royal procession near the end of The Bandit King. You can almost see Vianne on her white horse, and the crowds. At 3:10, you can hear the Hedgewitch Queen cry, "Arquitaine! Behold your king!" as she neatly snaps her cousin into the traces and puts him to plow.
And at the end, you can hear the stunned realization that she's vanished echoing in the cathedral. Poor Tristan, I think that was one of the worst moments for him, in a book packed with bad ones. Of course he deserved every single one, but still.
I still love those books, though they didn't get the reception I hoped for. I still think about them from time to time; if I went back to that world, though, there would be a few deaths I don't particularly want to write.
Sometimes it's just best to leave things be. But we'll always have Arcenne…