The wind has shifted westward and we're supposed to have rain this very day, which should clean the air a bit. I can't wait–my eyes sting and I cough every time I have to step outside. And, wouldn't you know, it's also a release day!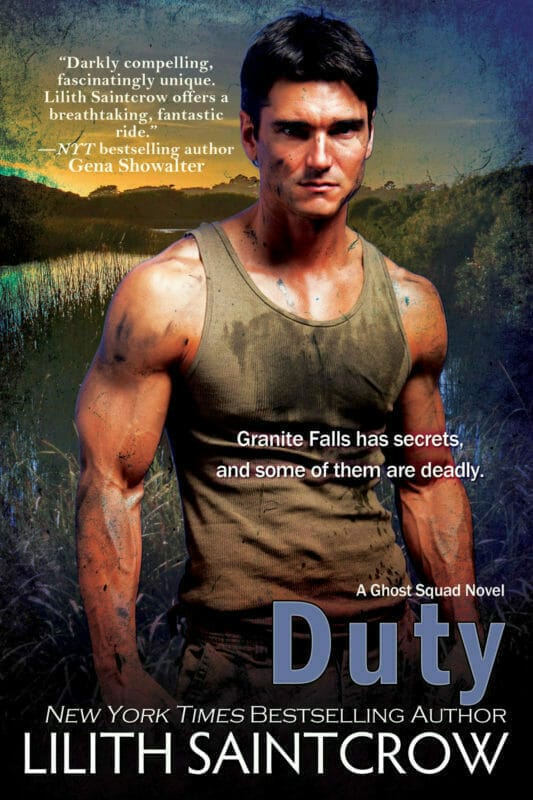 ---
Duty
After nearly dying on his team's last mission, Paul Klemperer is heading home for the first time since signing up for the Army. His hometown's grown a little. The inhabitants are older. And life has moved on, but some things are still the same. Like the way he feels about the girl he left behind—who ended up marrying someone else.
Beck Sommers has a divorce in the works; if she can just hold on, she'll be able to leave this godforsaken town. Unfortunately, her soon-to-be-ex-husband has other ideas. Her first love Paul has returned as well, making things even more complicated. And then there's the corruption, the drugs…and murder.
Beck's determined to fix what's gone wrong, but she has no idea how deep the corruption goes. And Paul? Well, he's a little behind on the local news, but one thing's for sure—he's not letting Beck get away this time.
First, though, he'll have to keep her alive…
If you're interested, the book's soundtrack is here.
---
This is Book 2 of Ghost Squad. I knew Klemperer–who readers will remember as a much-needed bit of lightness in Damage, being nearly brained by a milk crate–was going to head home for a family reunion and get into trouble. It took a bit of work to get him to open up, because he's the Squad's jokester and those tend to be extremely lonely people. He's Dez's second-in-command, and likes being in that particular position; it's his job to get people moving in the right direction with a minimum of bitching once his squad leader has decided on a course of action. Consequently, he tends to cover his real feelings with a shield of jokes, evasion, and deep competence others often mistake for indifference. I watched a lot of M*A*S*H growing up, and Klemp takes a little from Hawkeye, a little from Radar, and a whole lot from Trapper John. He's also very exceedingly loosely based on a certain soldier, anonymous by his own preference, who was gracious enough to tell me about some of his experiences in-country and his difficulties upon return. (Thank you, my friend; you're one funny motherfucker.)
And then there's Beck, who was left behind and suffered at least as much. There were no bullets or mortars, yet those aren't the entirety of what makes a war zone. Getting her to open up was a chore, though I understood the problem wasn't that she didn't want to talk. She just knew nobody would listen, so she resolved to shut down. Which…I understood, having used the same strategy myself. Often, at great length, and to my own detriment.
Granite River is a fictional place, though it's set in a very specific geographical region–the southern end of northwestern Oregon, at the end of a long chill damp winter before spring has done any appreciable warming. My beta and early readers told me, sometimes with a great deal of discomfort, that I'd absolutely nailed the dynamics of living in a small town with a dead textile mill (or other industry) and a lot of meth swimming through. And one of my early readers told me, in tones of awe and great discomfort, that the book was a little difficult to read because it described her own experience in an abusive relationship.
The human being in me was horrified at having caused any distress, while the writer in me pumped her fist and was gleeful at having gotten it right.
Individual writers have individual fascinations. One of my particular hobbyhorses is the effects of trauma–how people deal with it, and how they recover. What are the effects on someone's personality after they've suffered something violent or horrifying, whether it be abuse or combat? What's the way through? This fascinates me both because of my own traumatic experiences and those of people I care for. A soldier's post-traumatic stress might not be seen the same way as an abuse victim's, but both suffer after the fact. How do people cope, and how do they break when they can't–or aren't allowed to?
I already have the next installment of the Squad's series in my head, though it'll have to wait until revisions on the second Sons of Ymre are done. But in the meantime, here's Klemp and Beck's story, and I hope you like it.
Now I'm gonna go stick my head in a bucket and hyperventilate, as is my wont on release days. Happy Friday, my beloveds, and I hope you like this latest offering.
See you around.