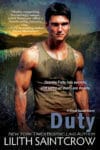 I finally got to the giant spiders in Cold North yesterday. 2.5k more words, and the last third of the book is feeling much smoother. Three more chapters to revise, then I can call this done…
…and start working on Book 2, at last. I can't wait to do the Fall of Gondolin in my own inimitable style. It's nice to be working in epic fantasy again–I like writing contemporary, but I also like the chance to stretch my wings a bit and use more archaic language. The formality appeals to me, as well as neologisms. Lo, I contain multitudes.
I'm super relieved I'll be able to hit the amended deadline on this particular revision. What with the pandemic and all, the schedule is super behind. But I suppose any Tolkien Viking Werewolf series is going to have some problems, and last a little longer than one expects. It's in the nature of the beast; walking to Mordor takes more than a day.
Speaking of which, Boxnoggin wants his walkies, and we're almost out of bread. Or, to be more precise, we're almost out of the particular type of bread everyone likes, which necessitates a trip to the grocer's since we're out of almost everything else too. The minutiae of daily life is threatening to nibble me to death when all I want to do is finish this revision and dive right into the next book. I've got Hell's Acre to think of, too, and getting the second Sons of Ymre revised and sent to the editor.
I'm told we'll have final covers for The Dead God's Heart soon as well, so that'll be nice. And there's news coming about a certain cyborg assassin book as well as a previously written Baba Yaga tale. Basically everything is happening all at once. The dam appears to be creaking and springing a few leaks, if not breaking outright. Which is a relief, I could do with some good news.
Now if it would just rain. The nearby wildfire has been deemed human-caused–don't worry, we're in no danger, but my heart aches for everyone who is. No precipitation help in the forecast either, despite it being nearly mid-October. I could easily despair, but there's too much work to be done.
So I wend my way on through Thursday. Never could quite get the hang of these, no matter how often I practice; at the moment, I just keep gritting my teeth and repeating Friday is tomorrow, just hang on, Friday is coming. I hope you're having a more pleasant time of it, my beloveds.
See you around…