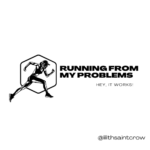 The first coffee molecules have hit my epithelial cells, so I'm just waiting for the rest of me to get the sweet life-giving caffeine memo. Boxnoggin is a little perturbed that we're up while it's still dark outside, but he'll adjust. Especially if there's toast involved, which there will be as soon as my stomach settles and the morning mug is drained.
Yesterday was unsatisfying, but then again, what did I expect of a Monday? I did get some work done, but multiple rounds of updates for the desktop meant plenty of perfectly good working time was spent doing things that weren't writing. Sure, some administrivia and cleaning got handled, but what I wanted was to be creating. Just settling in my office chair, stretching my fingers, and slipping into other worlds is my preferred way to spend a rainy day. The more I work now, the easier November will be.
At least it is raining, the air is nice and clean, and I got a bit of a run in. I think part of the problem is being unable to really hit the pavement; I miss the endorphins. In any case, I hit a horrid mood halfway through the afternoon, and even cinnamon rolls didn't help. Fortunately, dinner put paid to most of my nasty temper, and I could spend a little time afterward fiddling with a new video opener. I meant to do a bit of narrating too, but the smoke rasp is still lingering in my throat.
Today I get to run again. Not for long, and not quickly, but it will have to be enough. And Boxnoggin will get a long ramble to wear himself out with. While I'm occupied with both I can build the next few scenes in both Hell's Acre and Fall of Waterstone so when I settle at my desk both will flow with a minimum of fuss. If all goes well and I treat my throat with gallons of tea today, I might even get the narration done. Of course that last is a completely self-chosen task, but I'd still like to get it handled. I think you guys'll like what I'm planning.
Boxnoggin is draped across his office bed, not-quite-snoring. Of course, we just rolled out of my bed a little while ago, and he grumble-groused all through the visit to his grand outdoor loo. I think he's put out that his morning nap schedule has been altered somewhat, and also very annoyed at the damp. Each winter it's the same thing; he believes that naturally I am in charge of the weather and for some incomprehensible reason have decided to personally inflict rain on his poor delicate paws. "THIS NEVER HAPPENED IN TEXAS," he moans, despite the fact that we all know it does, indeed, rain in the Lone Star State. (Sometimes quite heavily, too.)
He'll adjust, but it'll take a week or two of constant bitching. I can't throw stones, I react in much the same way to the advent of summer. Between the two of us, nobody's happy. Enduring relationships have been built on far less, and though I am a cruel goddess whose methods and means are inscrutable to his poor canine brain, I'm also the benevolent matron who dabs bacon grease in his bowl, brushes him, and provides treats on a daily basis. So he puts up with the rain, figuring I must have my reasons, and I put up with his bratty self during walkies, figuring the joy of his presence more than makes up for it. (And, to be fair, plenty of people see him strapped to my waist and decide to give us a wide berth, which is all to the good.)
The world is quiet. The east is greying. The coffee is cooling, and today I have to get Miss Dove home, plan the Rook's next assassination attempt, and get a Viking elementalist into the throne hall of a particularly stiff-necked elvish king. Oh, and narrate a half-hour or so of something marvelous. All told, it's nice work if you can get it, and hopefully most of the day will go to plan. I'm sure there will be a few misbehaving moments, but at least it's not a Monday anymore.
Small mercies, and all that.