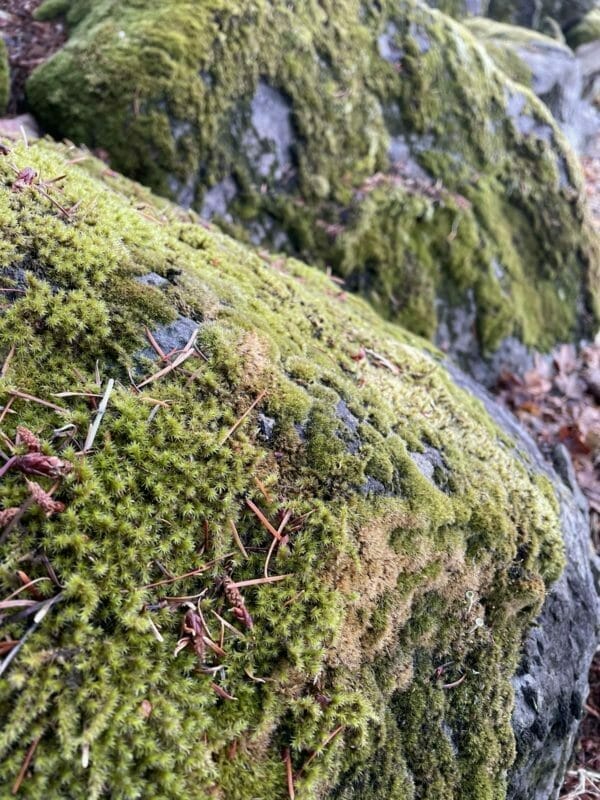 ---
A week ago these rocks were covered in shaggy, drought-crackling grey. Now, they're lush with soft growth. You can see traces of the dry time in brown patches, but the balance has tipped and now they are wearing their winter coats.
My soul has been expanding with the regular autumnal rains. (Finally, my gods.) All the smoke is washed out of the air, though I'm still coughing a bit. Boxnoggin is annoyed with the damp upon his delicate paws, but he's all in favor of the longer rambles since I can finally breathe while we're outside.
All in all, it's beautiful–and my favorite holiday of all is coming up. There are a lot of less-than-ideal things going on right now, certainly. But at least there is moss on the boulders, rain in the air, spooky decorations everywhere, and the peace of knowing the season's finally turned.
The witch's year is almost done; we've survived another turning. We all deserve a pat on the back–and maybe a bit of our favorite candy.
Happy Halloween weekend, my beloveds. I hope you have a grand one.