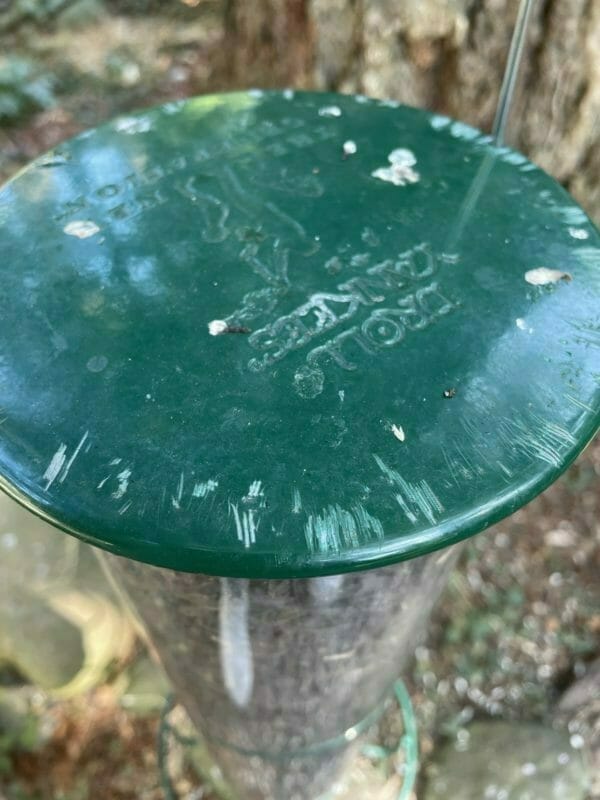 ---
This is the (filthy, I know, but I'm not cleaning that) top of the Yankee Squirrel Flinger DEATHRIDE 5000. It's made of steel. And yes, those scratches?
They're toothmarks. They go around the entire rim. The little arboreal menaces can't get at the sunflower seeds through the bottom–not reliably, even with the battery low–so they're trying to chew in through the goddamn top. I have to admire the hustle, even if I'm taken aback by the attempt to bite through steel. Good heavens.
It's Friday, my friends; we made it through another week. I've got five scenes (more or less) to write before I can call Sons of Ymre 2's zero draft finished, stick it in a digital drawer to rest, and shift to the copyedits that really need to be turned around soon. Labor Day is Monday, so the neighborhood kids will be getting in their very last gasp of summer before returning to school on Tuesday. I guess we all have things to celebrate.
And if there's something in our way, I suppose we take a page from the squirrel handbook and simply…keep chewing.
Have a good weekend, my beloveds.