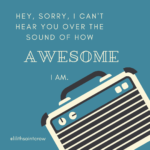 I'm choosing to find more things hilarious these days. It's a welcome change, even if the laughter has somewhat of a scream-y edge. As a coping mechanism, it's better than many others.
Not much work got done yesterday, but correspondence and a video meeting were dealt with, so there's that. I might be doing a livestream reading of The Eye of Argon in the near future. (Blame Curtis for this one. HE'S RESPONSIBLE, IT'S NOT MY FAULT.) I know of the novella, certainly, but I've never read it before. So I'd be doing it completely cold, until I can't go on or the story is finished. It sounds like a good bit of fun, and I'll keep the recording up for a couple weeks. I might even ask Eustace the sock monkey (my newsletter readers know all about him) or Clara the rubber vulture for help during it. (Harlowe, Eustace's best friend, isn't interested.) So there's that.
I also got the most hilarious review late yesterday evening. Normally I don't look at reviews, but I happened to glance at a certain werelion book's page while updating some info and…well, apparently picking a VC Andrews-esque cover, crafting breathlessly purple copy to go with it, and OPENLY saying "this book is an homage to the wonderful nuttery that the writer of Flowers in the Attic was known for" wasn't enough to warn some people, and they might be…shocked. Or startled.
Good. I don't know how to signal any more clearly "there are nutbar hijinks in this book"–one would have thought the shamelessly brazen pseudonym alone would give it away–but here we are. Do not get me wrong–it's a fabulous review, it shows that I did exactly what I set out to do, and I am utterly grateful for this particular Reader, not to mention all the others. I'm absolutely chuffed. I could not have asked for better feedback, and I am still giggling like a mad chipmunk this morning every time I think about it.
There is a great deal of satisfaction in knowing one not only understood the assignment, but knocked it out of the park.
Also, it smelled like rain this morning. There won't be any, we're still in the dog days and the sky is that pale shade presaging a very dry, warm afternoon. But we're past the crest of summer and it's all downhill toward autumn's damp from here, and I'm ready. So, so ready. The first real rains will probably trigger a great burst of productivity from me, which is grand. I need it.
It's probably over a month away, too, but at least I can look forward to the event.
My coffee has cooled, Boxnoggin cleaned his breakfast bowl for once (the dab of bacon grease in the bottom might have something to do with it), and there is a cool draught from my office window. The birds are calling every once in a while, readying themselves for the day, and the birdbath has seen a great deal of action already to judge by the peanut shells littering its bottom. I'll clean that out before I go on a run.
I wish you a pleasant day, my beloveds. Try to laugh a bit, if you can. Everything is absurd and we're all locked in the same room for a while.
Might as well enjoy it.