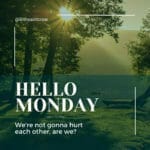 The sun is a bit above the horizon, but it's still dim under the firs. The cedars along the back fence are limned with gold, though, and the coffee tastes pretty divine. I've got book pages to add to the site (Spring's Arcana is up for preorder, my goodness) and there's next month's release to plan for as well as October's–at least, if I get these CEs turned around there'll be an October release. Just in time for spooky season!
The advent of autumn is bringing bit of renewed energy. The nights are reasonable sleeping temperature again, and hopefully we won't have many more gasping-hot days before the rains arrive and I can be truly productive. I love water falling from the sky, it's partly why I live on this slice of the globe. I mean, there's also the lack of venomous bite-y things, but that's a smaller consideration. Generally the bite-y things and I observe an armed truce; they leave me alone, I return the favor wholesale and with relish.
Boxnoggin has had a rather rough weekend, and is sulking on my bed. Oh, he got all his usual treats and walkies and pets, but I've had to leave the past few mornings to look after a friend's menagerie while they were out of town and Lord van der Sploot did not like that, no sir, not one bit. Now that we're back to the regular schedule he'll settle in and cheer up, but he's extremely unhappy with any disruption in routine as only a toddler can be. He got a treat and pets each time I returned, but I think he smelled other animals on me (not my fault, cats are affectionate and chickens are, well, chickens) and wished I'd take him along to make acquaintance.
The thought of the chaos such a maneuver would cause is hilarious, sure. Especially with the turkey. (Yes, there was a turkey. No, it did not attempt murder this time.) But also, it makes me tired.
It's going to be a busy week. I'd like to get the Moby Dick reading on Twitch at least half done, the CEs of the second Ghost Squad book need to be turned around, and there's wordcount to get in on the serial and the second Sons of Ymre before I have to add revising Cold North to the mix. Plus there's website updates to do and I'd really like to at least do a trial reading of some Victorian erotica.
Still not sure if I'm going to put that last item on an OnlyFans, or a dedicated YouTube channel. I mean, I have this paperback of The Pearl lying about, and it'll be great training to see if I can keep a straight face all the way through. I won't be dressing up, however–it'll probably be strictly audio, with perhaps a static image or two as the visual component. There's a certain amount of fun to be had in reading high-grade historical smut in a low, even tone while wearing schlubby sweats.
I suppose I should see if Filmoria will work for that sort of thing. Hrm. The world apparently wants me to learn some kind of video editing, though I hate it. We'll see.
I'm happiest while writing, second happiest while revising and the like, and just generally content when I've too much work to handle. Consequently, September's going to be a banner month–but I have to get through the last few days of August to get there, and they promise to be jam-packed.
The sun has reached a gap in the cedars, and the coffee has cooled. Boxnoggin has decided sulking won't get him anything and is shaking his collar, preparatory to trotting down the hall to check on me. I'm in running togs, which is a good sign as far as he's concerned, but he's very unsure whether or not the garage door is going to open and Mum disappear for a few hours. He would very much prefer not, thank you very much; a run is one thing but leaving in the car quite another. He'll be all right once it's clear we're back to business as usual, though I'm sure he'll miss the extra treats.
Let us gird ourselves for Monday, my beloveds. It's a deadly day, but we outnumber it and I've got the baseball bat handy. Upward and inward, excelsior, and all that.