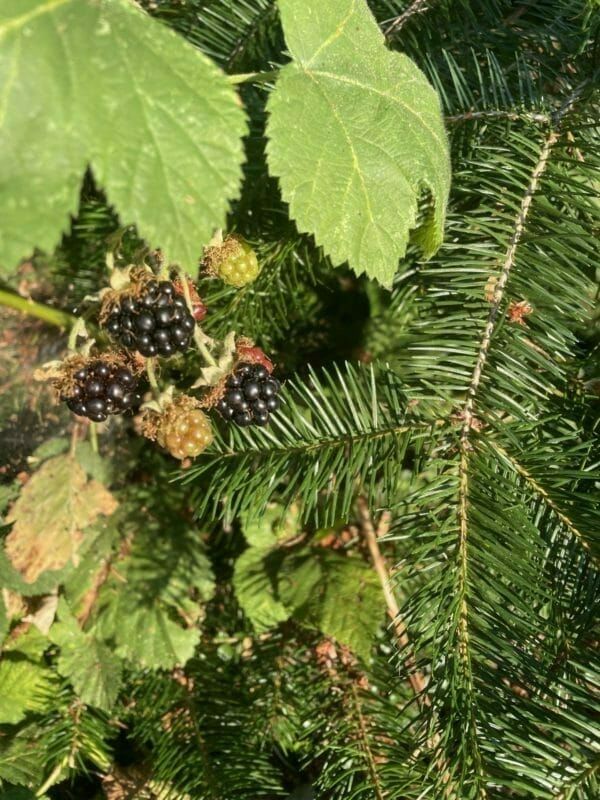 ---
I am wilting, any plant not in a watered yard is turning crisp-yellow, and the trees are turning inward, driving their roots deep. But the blackberries are having a lovely time. I saw these fellows on one of Boxnoggin's rambles; most of the berries are still green but there's a significant minority ripening early.
The birds need feeding, after all, and I'm sure the blackberry taproots are finding whatever moisture remains in the soil for them. From a wet spring we've gone to gasping dust, and I hate it. Still…nature's doing her best to look after her own. It seems a hopeful sign.
I wish you a peaceful weekend, my beloveds. I think I'm going to have to reread two projects from the beginning in order to catch the rhythm; I was lying in bed this morning and realized I'd created a rather significant plot hole. Better to fix that now that later, I suppose, and to do so I'll need to refresh even my steel-trap (for books, anyway) memory.
See you around.