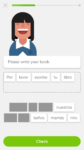 Took yesterday completely off social media, and it was so nice I may simply crawl back into the cave today as well. I lack any desire to look at the news.
The weekend involved a lot of yard work. The grapes are trimmed, so is the Japanese maple. A whack was taken at the pampas, but that's going to be an ongoing campaign, not a single battle. Some dahlias have proved they were not, in fact, murdered by squirrels, so there's that. I'm moving laurel and lilac volunteers to along the back fence, for reasons best left unspoken, and I suppose today is the day I get back to actual work instead of floundering and almost-procrastination.
There was also a great deal of housecleaning going on. Entirely necessary, because I've let a few thing slip between the weight of grief, the line edits, and recovery from both. (Not to mention the bloody news cycle.)
Fireworks were outlawed within city limits a few years ago, and with the pandemic there were few places to buy them locally this year. As a result, our street was somewhat of an island of quiet surrounded by artillery last night. Boxnoggin huddled against me shaking for most of it; we fell asleep, both trembling with stress despite sedation. The Mad Tortie went into hiding at the first mid-afternoon boom, as is her usual practice on the Fourth and New Year's.
I hate this time of year for pets; they get so scared. This morning's ramble with Boxnoggin will be a matter of patiently coaxing him into the open, and probably being knocked down and dragged if some asshole lets off a morning M80. I don't quite wish maiming on everyone who wants to blow up a piece of native soil to "prove" their "patriotism" or some bullshit…but it's close.
In short, I am locked in a great glassy ball of calm that might simply be emotional exhaustion. Whatever it is, it's a relief, and I would very much like it to stick around for a few days so I can get some work done. Line edits for Duty just landed, so I have to stick those on the schedule along with work on Hell's Acre, the second Tolkien Viking Werewolves book, and Ymre #2, which has been languishing somewhere around 40k for a while. The heroine and her stray beast really do need to get to the Temple and start unraveling the big mystery.
Someone's running a leaf blower; at least it's not fireworks. I'll take it. And I suppose I really should run my own weary corpse today as well. I'll feel better after a few kilometers' worth of sweat.
Happy Tuesday, beloveds. Survival is a gat-damn victory right now, so if you're reading this, good job! Proud of you! Don't let the barstids grind you down, and all that.
See you around.