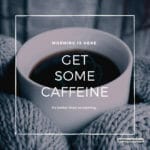 Well, it's Monday again. My nerves are somewhat re-wrapped, due to a weekend's worth of reading Anaïs Nin and just generally being a bump on a log otherwise. I have rarely in my life been this low-energy; normally, while I'm awake I'm working, and that's that.
But several years of ongoing, relentless crisis will wear on anyone, I think. I keep saying "I am full of the world's pain"; my empathy is battered daily, even when I don't doomscroll. It's at the point where I'm numb, which is a great relief from the tearing pain of loss but interferes with work. Having to press through the layers of emotional scar tissue keeping me sane at this point is…suboptimal.
Consequently I've retracted, a bruised anemone. I am, after all, only human, possessed of finite time and energy.
I'm on Volume 6 of Nin's Diary, and while it's been an awesome ride, I'm glad there's only about a volume and a half left. (It was surprisingly hard to get my hot little hands on #7, but I triumphed.) Some of her homophobia is jarring, and the terminology of anti-bigotry has changed out of all recognition since her time as well. Her constant willingness to let others, like Henry Miller, take advantage of her also jolts me. I already didn't like him (despite reading Henry & June several times since my early 20s and still enjoying it thoroughly) but now my distaste for him (not to mention some others) is at white-hot intensity. Naturally my dislike is a matter of seeing myself revealed; I am somewhat known for being a bit of a doormat if I like someone. For me, it's a holdover from mu boundaries being repeatedly and regularly violated as a child; I had to learn, painstakingly and in therapy, how to enforce them and how to let toxic, abusive people go.
Thankfully, in my mid-forties, I have learned to take a little more care of myself, and have scrawled many an "ANAÏS HONEY NO" in the margins. Getting to this age as a woman is wonderful; learning to give zero fucks and protect one's space is a gift that keeps on giving. It's also why our society prizes malleable teenage girls so much and works so hard to make older women feel invisible and unwanted.
But there's power in invisibility, my friends. Superpower.
One of the interesting things about reading Nin's diaries is seeing how little publishing has changed. The things she bemoans in dealing with publishers are the things we're struggling with now, just with jet fuel poured on the bonfire. Even some of the names are the same. They still treat writers as disposable serfs; I think Nin would have bemoaned several parts of the internet but absolutely loved the explosion of self-publishing made possible by its technological advance.
…I could write a whole article about that, but who has the time?
I was also able to settle and watch a movie or two, including 1956's Forbidden Planet. Seeing a very young Leslie Nielsen was a trip and a half, and the misogyny in the movie was…not a treat, let's put it that way. It is fully an heir to Shakespeare in woman-hating, especially as a retelling of The Tempest. On the bright side, it makes me want to rewrite the whole thing and do it right, which is a sign that I'm taking in creative nourishment. Filling the well, drop by drop.
Which is good, because I'm parched.
In any case, I should get my brekkie–so Boxnoggin will consume his; he is a very social eater–and take said Boxnoggin on his walkies so I can run. The rest of the day is for a top to bottom reread of Hell's Acre; that has moved to first on my docket. I'm in the second season now, and as usual, by this point I have an idea of what the next serial will be but have to get this one sorted beforehand. I had such dreams for this serial, but the pandemic really made working on it into acid-test conditions. It's sad; I wanted to do so much more.
In any case, there's my marching orders. Oh, and happy Juneteenth Observed! It's high time for this holiday to be given attention; it should be even bigger than Fourth of July. (And if you have a problem with me saying that, tough. It's still true.)
Happy First Weekday, my beloveds; be gentle with yourselves and each other. The rest of the world will not, so it's up to us.