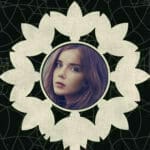 I'm vertical, and coffee has been not just attempted but achieved. All I want is to crawl back into bed, but tossing and turning there will do no good. I'm tormented by news of the outside world, of course, and struggling with the feeling that my stories don't matter in the face of all this horrific destruction, all this hatred.
I know I started writing because I was unsatisfied with the ending of a Little Golden Book. I think I continued, at least partly, to figure out why my childhood caregivers hated me so much and kept harming me. Sometimes Child-Lili thought if I could just find the right words I could make them understand they were hurting me, and that would naturally make them stop. Later, I realized that they already knew, they had known from the start, and they either didn't care or actively enjoyed my pain.
Maybe that realization constitutes growing up? But in any case, I kept writing. By then the habit was too strong.
I write because I must; I also write to transmute the pain of daily life into something else, something a little better. All creation is transformation, whether of materials or of grace. How many times will I create only to see it ignored, torn down, cast aside? How much more of this despair, abuse, pain, and hatred do I have to watch? I know my job as a writer, as an artist, is never to look away. Yet I'm only human, and I'm so, so tired.
It could be that it isn't writing itself which has me exhausted, but publishing through all this–pandemic, fascist coup, rising tide of hateful xenophobia and misogyny, all the pain and horror and death. And really, what use are my stories in this current mess? Great stories might change things, but mine may be, well, other than great.
I used to tell myself that if a story saved even one person from the deep end, if it ameliorated the pain even once for one person, it was more than enough and I could consider it time and effort well spent. I don't think that's entirely wrong and I don't regret a single story, and yet I find myself wondering if I should just…give up, sink, let the water take me. Nothing I do seems to truly matter, especially when I go to the grocer's and the vast mass of people wander around with naked face-holes, breathing disease, not caring if they kill an elderly person, a child under five who can't be vaccinated yet, an immunocompromised person. And then I come home and a fresh hell descends with the news cycle.
The selfishness, the uncaring, is just my childhood caregivers repeated over and over again. They get what they want, and don't give a damn about–or they actively enjoy–the pain they cause. Ever since 2016 I've felt trapped in my childhood again, beaten both physically and emotionally with no relief or escape in sight. I thought there was some small hope with a change in administrations, but the people we voted in with such sweat and heartbreak won't fight on our behalf. Instead, they seem content to cash their lobbyist checks and make performative gestures, like the teachers who reported my bruises and lacerations but in the end did nothing to save me.
I fled, I saved myself. But now it feels like I'm right back in the middle of that, albeit with no physical wounds. Where it hurts can't be seen, and consequently hurts more.
Intellectually I know this is trauma speaking, retraumatization and revictimization. I know it's the depression, and that depression lies. I know I have to continue because this world doesn't have honor enough to simply strike me down–even if the meteor is approaching, there's no guarantee it will get here before we starve to death so I'm forced to keep going, keep trying. I'm still caught between knowing there are people and creatures who depend on me and the irrational, deep, unavoidable feeling that if I vanished–this moment, today, next week, next year–nobody would notice or care. It's a hideous place to be in, and the worst thing is, it's familiar.
I've lived here before.
This isn't a call for help; everyone else has all they can handle just keeping their head above water and no rescue is coming for any of us. This is simply a record, because I realize, after all, that I am incapable of stopping. Even this–even this–is a sharing, so that if others are feeling the same way at least you know you're not alone. This is my candle in the darkness, guttering but still alight, and I am holding an inadequate shelter against the hideous hateful storm, inviting you to share it for a moment or so. To rest, before you continue your own battle.
I am creating meaning out of this suffering, putting it into words, and setting the work free to find and comfort who it can, in whatever way it can. Even at my lowest, even amid All This, the habit is too strong to break. Turns out I don't need hope, I simply need to continue.
I hope it carries us both through, my friend. I'm so sorry it's like this. I wish it were better.
But it isn't. And it's all I can do to keep this candle alight, even as I sink.