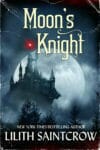 My dreams have been even more vivid than usual. None have the particular tsunami-quality that would make them good books (or even novellas); I think it's just my brain cleaning house under current stressful conditions. This morning's skull-movie was waking up in a particular bedroom I've seen before (but never in real life), bars of thick golden sunlight coming through the wide windows with wrought-iron muntins, and being addressed by a horned figure with tiger stripes who moves from one shadow to the next.
Oddly, the horned figure speaks in some version of French, and I woke up trying to conjugate a verb so I could reply. Go figure.
I am told some people dream in black-and-white, and some in color. My own dreams are so hypersaturated real life seems pale in comparison, but that's no surprise since the story-hallucinations I often have are the same. Realer than real isn't just for portal fantasies.
Anyway, it's Thursday, I'm almost halfway through revisions on the second Ghost Squad book, and I think I've got all the screaming out of my system. I did take some time to put together discrete playlists for both Damage (playlist here) and Book 2, but I think that was the last gasp of procrastination before I buckled down. The dogs kept checking on me yesterday, as they always do when an edit letter lands and I take some time to privately vent my fury.
I've talked before about the process of getting all the "how dare you suggest altering my deathless purple prose" out of the way before settling to revisions. Editors are here to make your book/story/whatever better, and they are human beings, not punching bags. Get all your angst, sturm, und drang out of the way on your own, either in your office, locked in your bathroom, screaming into a pillow, or venting to a trusted friend (with their permission and the Cone of Silence, of course). There's no need to direct any of it to the editor, who is only trying to help. And ninety-nine and a half times out of a hundred, said editor has a good point.
Now, I have been revenge-edited before, but that is exceedingly rare and behaving professionally in that event is even more crucial. Partly out of spite–you don't want to give this person any further ammunition–but also as a point of personal pride. And it's easy to mistake one's knee-jerk reaction to the first round of having a book one has worked very hard on for months or years judged by an onlooker for revenge editing, so you don't want to open your mouth and be proved wrong later when the dust settles, the emotion clears, and you realize that yes, the editor is right and something needs a fix.
So I alternated my working time yesterday between revisions (got almost halfway, hurrah) and lying on the office floor with the dogs, muttering into their fur about how cruel and unjust the world is to us poor tender writers. They're used to that sort of thing, and offered no advice, just friendly licks and insistent "well, then, pet us and forget about it." All in all, wasn't a bad day, and I'm beginning to think this book isn't bad at all.
Which is always a relief, since it's a sign that I've achieved enough distance from writing the damn thing to contemplate it calmly. Always a blessed event.
And yet I am only halfway, and I have dogs to walk, my own corpse to run, and the subscription drop to get sorted before I can go back to it. The drop might be put off to Friday, as sometimes happens if I find I don't want to break momentum. We'll see.
So…it will be a busy Thursday, my beloveds, and I'd best get started. At least there are a couple eclairs left to soothe the sting, and if I am a Very Productive Writer who gets the damn revisions done by the weekend I can work on the space-werewolves-and-pro-wrestling erotica as a treat.
It's good to have things to look forward to. I bid you, my darlings, a civil adieu.