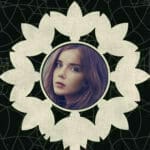 It's a bright morning, though "sunny" might be a bit of a misnomer, what with the marine layer and assorted haze. I woke up with Robert Johnson playing inside my head, so of course it's a day for Delta blues. Later today I'll probably shift to some Mississippi John Hurt–Chicago instead of Delta–because I always seem to end up with him on some warm sunny afternoons with a certain amount of dust in the air.
But we'll see. Guessing the music is always harder than guessing the weather.
I did a lot of gardening this weekend–and even escaped sunstroke, a pleasant victory. Today is for catching up on some correspondence and giving Ghost Squad #2 a last bit of varnish before it's scheduled to go out the door. That should occupy all my working time nicely, especially since I'm continuing a sort-of social media fast. I just can't handle the firehose of bad news, so in the mornings I'll have most of it blocked. Which should be great for my productivity even if I do miss eyeing a few group chats while I'm sipping coffee.
I might even get a bit of the space werewolves written today, if I have any energy left beyond prettifying the revisions and getting them scheduled to go out on the deadline.
…this has taken an unexpectedly long time to type, because Miss B is in one of her queenly moods and demanding a great deal of attention, not to mention a great many trips out into the backyard. Some mornings she simply wants to be sure I'm paying attention, like any fuzzy toddler. She would very much like me to get my toast so she may have a toast scrap, and of course after that it's time for her real goal, walkies.
I haven't had to carry her up the hill again, so that's a hopeful sign. Regardless, we are in the sunset of her time with us, and it pains me. So if she wants praise and petting and trips out to the yard, she's going to get them. She's earned that, and far more.
I'm on the very dregs of my coffee. The bird-identification app my writing partner enthused over is pretty cool; I use it on the deck in the mornings and on quiet evenings. Dark-eyed juncos, robins, song sparrows, house finches, some goldfinches, flickers–it's pretty wizard that the app can distinguish between the songs, grab a picture of the likely bird in question, and show it to me all at once. We live in the future, of course, and any sufficiently advanced tech is indistinguishable from magic and all that, but still. The wonder of seeing such things are possible is a pleasant sensation indeed, and one I hope I never lose.
While I might decide hope is useless, wonder never is. And with that (cheery?) thought I'm off to the races. A certain fuzzy toddler needs her toast, after all, even though she's temporarily turned her nose up at the bacon grease in her bowl. "What? No human carbs? For shame, Mother. For shame."
I hope your Monday is as peaceful as my morning has been, my dears. It's a pleasant way to begin the week, and we haven't had too many of those lately, now have we.
See you around.