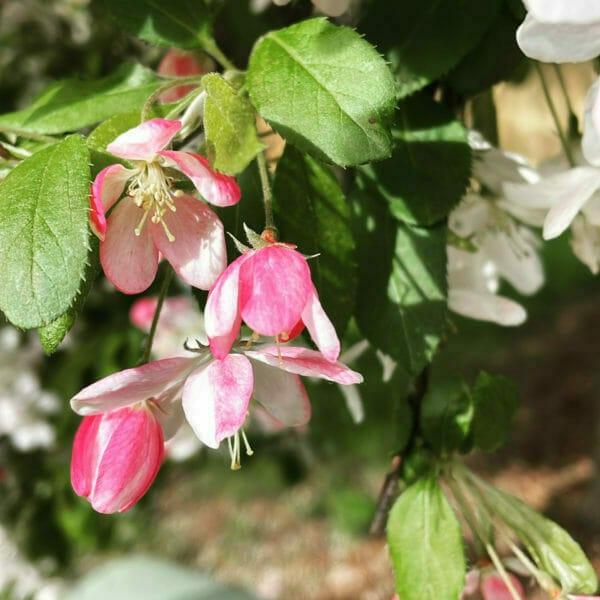 ---
How is it Friday? Wait. Is it Friday?
…I checked, for the sixth time this morning. It is indeed and irrevocably Friday, and I'm pretty sure the recent freak snowstorm was winter's very last gasp. Sometimes seasons like a long drawn-out death, like certain movie villains. Remember Alan Rickman's death scene in Robin Hood: Prince of Thieves? Everything about that movie was fantastic, except for Kevin Costner.
Christ, I'm old.
Anyway, it's Friday. There's an upcoming Tea with Lili today, where we'll be talking about how to deal with snapback. (I will still be knitting on the same damn shawl.) I'm sure there will be other tangents and subjects, as per usual.
It is a hushed, dripping, misty morning, and the neighborhood is quiet. This is, I suspect, a mercy of short duration. Even the dogs are subdued (don't worry, this won't last) and I am only a third of the way through my coffee. The week is bouncing around inside me, trying to find a place to settle, and I dislike the feeling intensely.
I'll be working all weekend, but at least I can take a deep breath while the fog wraps the trees–blooming or simply leafing out–in cotton and the birds gather on the Yankee Squirrel Flinger. I do really have to tell you guys about Boxnoggin and the windchimes, you guys will enjoy that story even if it's embarrassing–for him, mind you, though he's forgotten all about it already.
I was wearing shoes and thus escaped shame. (Mostly.)
Have a lovely weekend, my dears. May your weather be fair, your pets hilarious, and your relaxation epic.
See you next week.