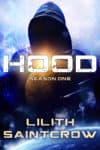 It's about time for a new sale, isn't it? This month Season One of HOOD–my now-finished Robin Hood in SPACE serial–is $2.99USD across ebook platforms. (Amazon, Barnes & Noble, Kobo, Apple, Google Play, and direct through Payhip.) I figure a little space opera might help get us through the month.
It's no secret I started writing HOOD because I found Richard Armitage's Guy of Gisbourne fascinating. But more than that, I know many veterans and listening to them talk about "coming home" breaks my heart sometimes. Not to mention I was interested in how a society shaped by centuries on generation ships in a great fleet might alter once it reached its destination, not to mention the time afterward. The Robin Hood mythos doesn't really work without a semi-feudal oppression, and whether that oppression is corporate oligarchy or hereditary royalty the problems are similar.
Maid Marian also gets to fly several spaceships, so there's that. And if you're interested in the music that fueled the serial, you can find it here.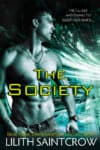 Not only that, but the publisher has put The Society (book one in the Society series, which I put underground bases in because I love X-Men) on sale for $.99USD until the end of the month at Amazon, Barnes & Noble, Apple, and Kobo, too.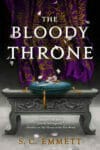 And the third and last Hostage to Empire book is due to drop near the end of March. (ETA: It's dropped!) You guys are gonna love it, it's a real dilly.
Goodness, that is rather a lot, isn't it? Just yesterday I was feeling rather down on myself since I haven't made the amount of wordcount I'd like lately, but with all this going on it's no wonder. Whew. I hope the month gets a little less frantic…
…but I'm not betting on it.