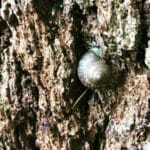 I was convinced for most of yesterday that although the day was definitely named Monday, it was Tuesday in all else. Which should surprise nobody, pandemic time being what it is, but it means it was near noon when I realized, "no, the plumbers aren't coming today, it's a federal holiday and FURTHERMORE not the day they scheduled," so…yeah.
That rhythmic thudding you heard? That was the sound of me banging my head on my desk. It's highly therapeutic, though painful.
I had all sorts of work planned, but nothing happened. Sitting and staring at paying projects is not producing any appreciable wordcount. (The book keeps refusing to write itself, so rude.) The fanfic proceeds better, but I don't want even that now. I'm pretty sure I'm just in the incubation period for a spate of furious activity once the dam breaks, and this is just a necessary frustration before the iceberg calves.
But it's so goddamn annoying. And with all the other stress, my nerves are on their very last fibre.
I am hopeful today's plumber visit will be the very last. They're very nice fellows and I like them, but strangers visiting in the midst of a pandemic is bad for all of us. If this work could possibly be put off I would–but at the same time, our country is being held hostage by antimaskers and antivaxxers, so this isn't going to be finished anytime soon. We're on the third year of this bullshit, so the things I've put off "until it's safer" have now grown several heads and become critically pressing.
"Safer." What a word. I am beginning to expect that will never happen, and it disturbs me mightily. It's also becoming harder and harder to keep the pandemic out of my fiction, though publishing lead times means that things I wrote well before are beginning to see the end of the pipeline now.
The lag is fascinating and I'm sure historians will have great fun dissecting it. Enduring it as an artist is much less amusing. Not quite prepared to put this massive trauma into fiction yet, thanks, especially as I am extremely uncertain our household will survive either its primary OR its knock-on effects. And isn't that a lovely thought for a Tuesday morning?
At least we still have absurdity. The world is mad, might as well laugh in bleak wonder at its manifestations. Fiction has to "make sense," while Real Life is unendingly fuckered-up and divorced from any such requirement.
Anyway, I'd best walk the dogs. The trio of local crows depending on Boxnoggin for amusement tend to fly away around ten-thirty, having other business in the neighbourhood, and they (plus Boxnoggin) will probably be sad if they don't get their daily interaction.
See? Absurdity. It's all absurdity, all the time. Might as well laugh, because screaming takes too much energy and I'm bloody exhausted.
See you around.