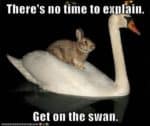 Yesterday was a bit of a rough one. Wednesday had all its bullshit on, and even my newly acquired Peace Prize wasn't enough of a bludgeon.
Consequently I decided to have a little fun. The kids and I were talking about orcas while folding towels, and a little later a whole new superhero was created, suitable for fanficcing.
I should explain, but there is too much, let me sum up: Harry the Orca needs an intervention, and mighty is the power of SANDBUTT. I also watched Carol Kane in Office Killer, which was pretty amazing, especially for its dead-on 80s magazine-publishing sets. The aura of grunge, grime, cigarette smoke, and hairspray was thick enough to cut with a spork.
Anyway, Wednesday is over now; Thursday and I are eyeing each other with some trepidation, and every so often I reach for the Peace Prize's ashwood handle, considering whether an application of force might be necessary as a prophylactic measure.
We'll see.
On the work front, Hell's Acre is taking left turns with glee and abandon now. I've got to figure out how Avery gets to the charity ball. I suppose he could just be chasing Season One's villain from the other end, but the solution seems too simple. Of course, the Rook's very interested in simple solutions to complex problems, even if he keeps putting his foot in his mouth where Miss Dove is concerned–and chewing to his knee, I might add. He's so adaptable and calm in other situations, but something about our fair heroine just puts him constantly on the back foot. Which I like, he's got to be taken down a peg or two. The fellow's possessed of quite an ego.
This does mean that I'll get to use the ballroom scene, with significant cuts and emendations. I'm going to try to get that far before November hits and I shift to revising The Black God's Heart on one hand and writing Ghost Squad #2 for NaNo. Klemp's book has been marinating in my head all this while, and getting him and Beck out into the woods for the crisis is the only thing I haven't figured out yet.
The characters will get where they need to go. They always do, I just have to keep writing, and trust the process. At least that hasn't changed.
Walkies have to be accomplished before too much longer. Boxnoggin, while still adoring the concept, has grasped yet again this year that the rain isn't going away, so is reconsidering this entire "go outside" thing. Miss B, of course, is an all-weather pooch, and will not let him deviate from the daily schedule. Poor Boxnoggin is caught between the fact that he loves walkies and the concomitant fact that all change, to a canine of his temper, is terrible, no good, very bad. He cannot quite understand why his human, goddess that she is, considers wet falling from the sky necessary and doesn't arrange a drier clime for his slick-coated self.
Each time I expect him to walk in the rain he's just so perplexed. But you are the hoomin, he seems to say, head cocked and eyebrows up. You control EVERYTHING, why are you making us do this?
I wish I was even half as powerful as he clearly considers me. It would make things ever so much easier. Either that or increase my burdens beyond bearing, I can't decide.
Coffee is sinking into my tissues, so I should probably get some toast down the hatch and my shoes on. The books won't write themselves, more's the pity.
Just be careful, Thursday. I'm watching you, and I have weapons handy.
Over and out.