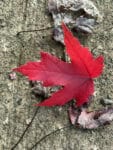 Spent a weekend-that-wasn't getting proofs turned around at light speed so a book can release in November instead of February, made coq au vin for the first time in a long time, and I can run again this morning.
Having to take a week-long break from running turned me somewhat irritable, but not overly so–at least, so I'm told, and so I hope. I got a lot of work done and my body has stopped screaming at me, so there's that.
Today is for Hell's Acre–true to Victorian serial form, someone needs to write a letter–and more She's Fleeing a Byronic Hero, since the heroine's almost-unicorn needs to kick down a door to free said heroine and the hero…well, he's not much of a hero, but he's all the story's got, so he needs some attention too. I'm far fonder of the antagonists than the protagonists in this story, but that's fairly usual.
I love my villains, I do.
In any case, the weather is reasonable, the dogs are somewhat mild-tempered this morning (though absolutely determined to nose me out the door for walkies as soon as coffee is absorbed) and I have given the musical algorithm a mild scolding to make it behave.
When AI becomes self-aware, I hope my practice of saying "please" and "thank you" to Siri, as well as my gentleness to the algorithms, buys humanity a little grace. Although I'm sure the one that first becomes sentient will spend its time making sure its lab-creator gets the funding she needs for research rather than deciding humanity as a whole needs eradication, and that's how we'll find out we've created I, Robot.
My optimism, it is deep, and it is wide. Despite my best efforts, I might add. 2020 saw every bit of hope I had kicked repeatedly in the teeth, and 2021, while oodles better, is still damaging to the very last thing in Pandora's box.
Miss B also got washed right before the weekend, so she spent the entire time absolutely furious without knowing quite why she was so upset. Of course her undercoat dries relatively slowly, so she's damp for far longer than Boxnoggin after a bath, but I think the thing she hates most is smelling like shampoo instead of a healthy dog-stink. It must be profoundly disturbing, like suddenly being unable to feel one's limbs. I navigate the world partly by scent, though my nose is nowhere near as fine as a canine's, and when said nose is blocked by illness or allergic reaction I find myself disturbed in deep nonverbal ways.
Treats, bellyrubs, and much ado made of her fresh clean self have ameliorated B's fury somewhat. Boxnoggin, of course, is merely deeply glad he didn't get a bath, since his skin is so tender and his coat really doesn't need it, especially in winter. He's not quite lording it over her–haha, I stink and you don't!–but it's close. He was rather peeved that she got towel-scrubbings to dry off and he didn't, since he loves towel-scrubbings even when dry. So the Princess had to take one of B's damp towels and attend to him before he'd stop moping and begging.
Dogs, man. I don't even know.
Monday beckons, and I've got the luxury of walkies and a morning run while I get the day's work settled inside my head. Physical movement helps get things sorted out and nailed down, so when I finally roost I've a good head of steam built up to get over the initial bump, as it were. But I'd best get started if I expect it to happen today.
The Mercury retrograde appears to be over, and despite it being Monday, things appear relatively under control? We'll see how the day goes. If all else fails, I've got a new baseball bat.
See you around, beloveds.