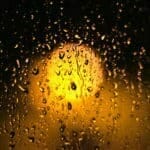 Yesterday was a bit of a wild ride. A very dear friend put me on a dedications page1, another dear friend liked the short story I made for her2, I formally left the house for the first time in ages, and remember those proofs I turned around in 48hrs so a book could come out in November? Well, turns out there's no room in the November schedule so it'll be January after all.
Which isn't bad, mind you! It just means that Future (December) Me will be extremely grateful to Past (October) Me for getting things squared away. It'll be a little gift to December Me, and also to my editors' and publishers' December selves. Frankly, by that point in the holiday season, I'm sure we'll need all the help we can get.
Today looks to be a little less of a rollercoaster. Oh, sure, the weather people say there's going to be a "Rain Event" around dinnertime, and the dogs are attempting to make sure I don't leave the house again today–they had both kids to supervise while I did yesterday, but apparently that wasn't good enough–and I really have got to get a newsletter out.
In short, all my internal spaces are echoing and it might be time to dust off Beck's Sea Change album, just to soothe my nerves. I can't do Pink Floyd since it's past the equinox, so I'm forced to other measures.
As for the day's work–once I get the newsletter out of the way–the first third of Hell's Acre needs a top to bottom reshuffle. Sometimes one has to go down a road a bit to see where it leads, and sometimes even if one knows a book's general outline…well, things happen. Stories are organic things, and grow in their own way. You can have the skeleton, but the flesh gets distributed differently.3
Anyway, once I get the throughlines in Hell's Acre arranged, I can move the costume ball (and the interrupted assassination) earlier in the book, which can trigger the prison heist, which will lead to the culmination of Season One. Everything is going along swimmingly, and with that taking one half of my working days I can shift to revising The Black God's Heart in the other half. And once that's done, the Tolkien Viking Werewolves can get a second book, and so on, so forth.
I absolutely have all the work I can handle, and it's a glorious feeling. I also have Klemp's book (Ghost Squad #2) to get off the ground. It's been marinating in the back of my head, so I might even do it as my NaNoWriMo this year. We'll see.
Before that, though, the dogs want their walkies. Yesterday disturbed their usual rhythm, and they're eager to get back to it. I also have new running shoes to break in, which is a joy and should get rid of that nagging pain in my hip.
Meatsacks, man. Always something aching, always something bruised, always some weird discharge or something. Of course the benefit of piloting one are immense as well, and yet…well, no silver lining without a cloud, and vice versa.
And with that butchering of a proverb, I'm off to start Thursday's merry-go-round. I'm hoping for more of a slow carousel than Wednesday's death-defying rollercoaster.
We'll see how it turns out.