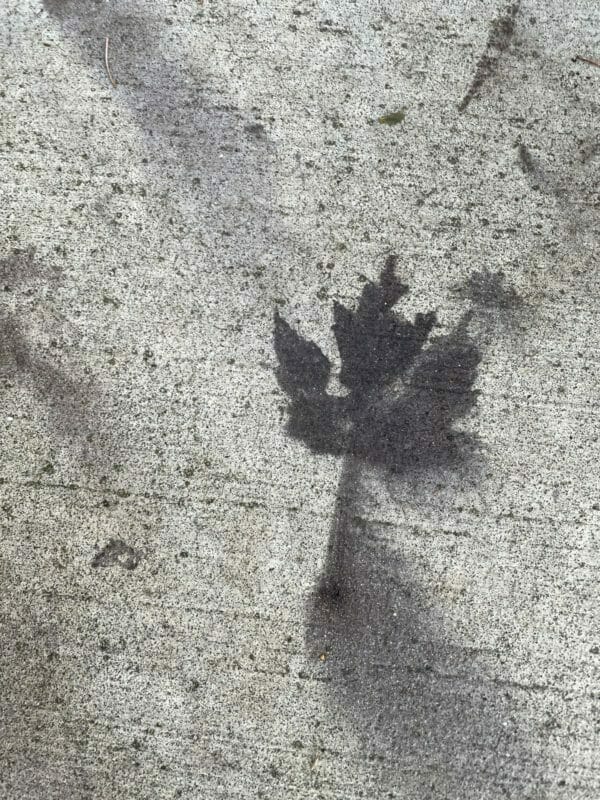 ---
The imprint will wash away, of course. But for now, it lingers on concrete. Something evanescent has marked something durable, and the image is stored in electrons too because I happened by with my pocket computer.
World's stuffed full of wonder, isn't it, my beloveds.
Samhain approaches. The end of the witch's year is welcome this time around. Another survival in the face of All This, another gate passed through. Survival is a victory, especially now.
I'm glad you're here too, and I hope your weekend is lovely.