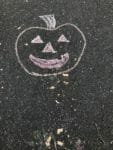 Yesterday was a wash.
Oh, I achieved a few things. I staggered through the day, throat-sore and nose-dripping, and got the bare minimum done. Then I slithered to bed very early, and was senseless until just a short while ago.
You'd think twelve-plus hours of solid sleep would help, but I'm just as tired as I was yesterday. Of course, I did six months' worth of work in two weeks recently, and that leaves a mark. I can't decide if my symptoms are sheer exhaustion, an incipient cold–though our little chez hasn't had a cold or anything like it since before last year's lockdown1 because masks work, or The Plague™.
Running is going to be a misery today.
Miss B is no longer vomiting–it was just a minor tummy upset, but she is an elderly statesdog, and I take every small health event seriously. She's beginning to deteriorate with age, poor thing, and while her quality of life remains high I can see the time when it won't be and I'm going to have to make a decision.
I try not to think about it much, to just enjoy the days we have left.
And at least it's cloudy. The weather is swinging wildly between summery afternoons and cool damp mornings; the nights are chilly enough to suit both me and Miss B, who finds a warm night a torment. She is, after all, wearing a fur coat.
So. A portal fantasy out last month, HOOD's Season Three out this week, and I think my next release isn't until November? I know the third (and final, for those asking) Hostage to Empire book will be out sometime soon, since I have the first proof pass waiting its turn in the queue. Plus, Sons of Ymre #1 (which is in the CE stage) will probably be out before it, and I just got confirmation that the contract for Sons #2 did indeed reach the publisher.2 Once preorder information is available for those latter, don't worry, you'll hear about it here.
I did watch some deep-dives on YouTube influencer drama, and am extremely glad that's not my job. I meant to watch a Shaw Brothers film before bed–The Kid with the Golden Arm–but fell asleep before the first fight set-piece was over.
Ah well. That's why there's today.
My inner harmony is still struggling a bit. The small, toxic proportion of the population, addicted to cruelty, who still violently refuse to mask or vaccinate insists on spreading more death and destruction. Add to that the complete lack of help for the people who can't afford to get vaccinated because a few days off work to deal with possible symptoms will drive them into an escalating spiral of poverty, and the entire thing makes one want to throw up one's hands in despair. The moral injuries just keep coming, and the empathy fatigue grows steeper.
Still, no matter what else is going on, the dogs need their walkies and the words must flow. Hell's Acre has taken a surprising turn, and I need to bring it back to centre to braid in a few other things so it doesn't careen entirely off the rails. Today's work will be a scene with the hero disposing of a corpse (because that's the kind of guy he is), then shifting to She's Fleeing a Byronic Hero to write about the secondary antagonist, a baroness who will find the hero half-senseless near the mill pond.
That will be amusing.
Come next week, it'll be CEs and proofs all the way down. But for the remainder of this one, I can battle whatever health issue this is, try to get my head straight, and hope that another contract–one wending its way through a tortuous maze of legalese–will be done up soon so I can share some absolutely amazing news with you.
I suppose there are things to look forward to, even now. But it still doesn't change that the dogs need walking and I should probably force myself to some breakfast, since coffee seems to be settling. After that I'll be engaged upon the day, momentum having been achieved, and I won't stop until dinner.
At least, that's the plan. We'll see what happens; if I end up almost faceplanting on my keyboard because I'm so damn tired a wee change might occur.
See you around, my beloveds. Be gentle with yourselves; for what it's worth, the week is almost done.
…when we were all wiped out which something which may have been the plague, but good luck testing and finding out now.