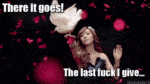 There's a forest of Post-it reminders festooning my desk, things are stacked on every horizontal office surface, and even coffee isn't jump-starting my brain today. I could blame the holiday weekend, but really it's a function of six months' work crammed into the last two weeks and now another week full of things having a social component, which wears me out almost as much as multiple edits.
I did mean to clean my office yesterday, but Other Things intervened. I won't get a chance today, either. I shouldn't mind so much, but also I won't get a chance for more than a half-hour or so of writing time. I'm going to be masked and carrying heavy objects for a great deal of the day, and while I don't mind the workout (I swear to the gods I'm getting a run in today too, I needs it, precious) I am flinching in advance at the requirement to make small talk with people during the schlepping.
Small talk being one of the banes of my existence, naturally.
It must also be Toxic People Home Week, because I've spent a nontrivial amount of hours so far patiently repeating, "This is not normal, this is not fine, and you don't have to put up with it" to people I love, with a heaping helping of "no, that shit's toxic, it's a trap, maybe consider not engaging."
And it's only Tuesday.
I don't know if it's the change of seasons, being out of the house more, the Delta variant, or the horse paste, but it seems like not only are nasty people looking to practice cruelty on not just their usual victims lately but also a whole clutch of new ones. I'm hoping it's the last gasp of a dying, venomous creature, and that if it's dodged we can collectively move on.
We'll see.
At least if I get a run in I'll have my zen and patience fully refreshed. I'm looking forward to it, and looking forward even more to that half-hour of writing time. Both will get me through the day–and coffee, yes. Coffee will help. Everything is an endurance contest now, and while I don't find such contests pleasant, at least I know how to handle them at this stage in my life.
Small mercies. And it's a lot easier when one has decided, frankly, that one has no more fucks to give. The Post-its can stay where they are for another day, it won't hurt anything.
I wish you a pleasant Tuesday, beloveds. Fall approaches, and it's a great time to go no-contact with horrid people if one can. If one can't, the grey rock method can also help.
And with that advice, I'm off to walk some lovable, furry brats. See you around.