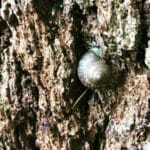 I'm almost cross-eyed with insomnia, which is on the one hand familiar–I've spent a lot of time in this country–and on the other, deeply annoying, since it's nowadays the exception rather than the rule by dint of sheer hard work. Learning, as an adult, how to relax enough to sleep consistently was difficult indeed, and I know one bad night does not mean I'll return to my previous state of constant, dreadful hyperawareness.
It's just hard to remember as much.
It's been a while since I was up all night reading, by far the most pleasant way to spend such sleeplessness. I finished Cornelius Ryan's classic The Longest Day, which I'd never read before; I have his A Bridge Too Far and The Last Battle as well and will probably knock off one or both of them today. I don't think I'll be able to get much in the way of actual work done, but reading is important too.
It is a continual perplexity and grievance to me that I can't read in a genre I'm actively writing in, while I'm actively writing in it. If I want to read paranormal romances, I need to stuff them in when I'm not writing them; same for epic fantasy or suspense. My inner editor goes absolutely bonkers and I end up trying to rearrange the text inside my head rather than reading and enjoying it, so I've learned to stagger and schedule my reading-for-pleasure. I suppose that's why I tend to gravitate toward so much history. It's oddly restful to read what I can't change and will probably never write.
My productivity is going to take a hit today, but we're still in a pandemic, so…I'm going to try not to worry much about it. Even my capacity for anxiety is started to break down under current conditions, which says a lot. Fortunately I can write something just for me, tell myself knocking off early to continue aforesaid history reading is research, and go to bed even earlier than usual tonight.
At least, that's the plan. We'll see how it goes, being Monday and all.
I suppose I'm still climbing, hand over painful hand, out of a pit of hopelessness. I haven't quite hit the "everything is absurd and I must laugh to keep from screaming" stage yet, but I was startled into grim amusement during the long slow shoal between three and five a.m., the worse time in my particular insomnia cycle. You see, the thought I could just choose not to care about this went through my head, and the Three A.M. Wiggins, as the "what-ifs" which tend to crowd at that hour has been named chez nous, fled like frightened birds.
At least they didn't lighten for takeoff like real birds. I felt a great flood of relief, but it was too late to attempt sleeping, so I just turned the light back on and read some more history.
Whether a poor silly human is sleepless or not, the dogs need walking, which means I should probably get some toast and strap said canines into their harnesses, in that order. Another jolt of coffee wouldn't go amiss either, I'm sure–but that can wait until we get home. It's a nice chilly morning, fresh and clear since we finally, finally got some rain.
Maybe that was the sleeplessness, my weary corpse glorying in the fact that summer might win one or two rearguard battles but is definitely and irretrievably in retreat. I know it's many people's favorite time of year, but I'm always happy to bid it farewell.
All of which is to say, I'm still hanging on, out here at the raggedy edge. One finger slips, then another, but my grasp is still relatively solid.
Relatively. So I'll go put some toast on, tell the dogs they can wait for brekkie like always, take a deep breath, and start what's going to be a day filtered through a lens of sleeplessness. Around 3pm it'll take on the particular underwater wavering, another familiarity, and I'll start counting down the hours until I can crawl into bed, grateful and hoping for a win at the roulette wheel of unconsciousness.
Monday and I are eyeing each other from foxholes, and I devoutly hope Monday knows the ancient rule of don't start none, won't be none. If the day forgets, well, it wouldn't be the first time I've had to teach that lesson, and it certainly won't be the last.
Over and out.