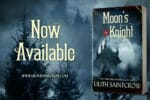 Yesterday was all about line edits; Sons of Ymre #1 is inching that much closer to publication. (Yes, as soon as there's preorder information, I will absolutely let my beloved Readers know.) I was up what passes for relatively late last night–the dogs went to bed without me, and are bright-eyed and fresh this morning while I drag.
I am a night owl by temperament, but years of having to get the kids ready for and delivered to school have left a mark. Now that's over, the dogs are still on a schedule and creatures of habit who view All Change as Very Very Bad do not take kindly to schedules shifting. Left to my druthers I'd be up around 1pm, work until 3-4am, and fall into bed around 4-5am, depending.
Alas, it is not possible, and my body's protests must be listened to though they change not a whit of what must be. Ah well.
The news from Texas yesterday put a dent in me, as well. I know a certain proportion of people just plain enjoy cruelty; it is a fact of existence on this planet, like gravity or nitrogen. Still, it's puzzling. Why spend all your time being a racist, misogynist asshat when there's a literal infinity of other things to fill one's earthly time with? These people could go touch grass, learn how to unicycle, write songs, watch some movies, or even just take a goddamn walk.
Instead, they apparently want to be nasty little fascist dipshits. Why spend that kind of effort? It's absolutely and literally easier to just…not, to simply be kind or at the very least leave other people alone.
I suppose that's part of why I write. Not deepest, most overarching reason–I am, quite frankly, unable to stop, and have been ever since second grade–but an important one nonetheless. The addiction of some people to cruelty has baffled me literally all my life, starting with childhood caregivers who hurt me apparently just for funsies. It made no sense to Child Me and makes even less to Adult Me. (For whatever value of "adult", I suppose.)
I wish I knew why. Attempting to understand might be the writer's curse or just a function of empathy, I haven't decided. Yes, I've written villains; I've even written characters who enjoy cruelty for its own sake–Perry in the Kismet series, for example, or a few of the antagonists in Afterwar, not to mention Summer in Gallow & Ragged.
Now that I think about it, "comfortable with cruelty" is a hallmark of many of my villains or antagonists. Yet those characters, foul as they are, cannot hold a candle to the petty, nasty, apparently endless brutality and mendaciousness of real-life authoritarians. Even Perry, and he was dead set on killing the entire world if it got him what he wanted from Jill.
Fiction has to make sense on some level. Real life, alas, does not.
I wish I understood. It's long been my fervent belief that understanding breeds compassion, and while I'm fully aware sociopaths and narcissists view compassion as weakness it's still integral to me, I will keep it that way, and it doesn't mean I'm unprepared to enforce my boundaries. I can even view the understanding as a way of anticipating the behavior of those who like cruelty for its own sake, so I can protect me and mine from their depredations.
I suppose the only hope is to keep writing. There's finicky little changes to go over in Ymre now that the bulk of the line edits are done, I just approved a shiny hardback for Moon's Knight, and today is subscription day. The next major project is revisions on The Black God's Heart diptych, but there's a fellow writer's book to beta read and an article to copyedit for another friend in the queue, so those will be loaded to the cannon first.
Not to mention walkies with a pair of excited, bratty, furry toddlers and a run to get in. The latter, at least, will help me concentrate and get through the rest of the day. I will mull over the mystery of why some people are cruel goddamn dipshits during both, I'm sure, and arrive at no answer other than, "They like it, and the best we can do is protect ourselves from them."
It is not a satisfying explanation, but at least it grants some succor. It will, as I often say, have to be enough.
Over and out.