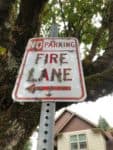 I can't decide if I'm feeling this way because some good luck is finally coming 'round the bend, or because I've finally hit the end of my ability to deal with the goddamn worldwide dumpster fire. Six of one, half a dozen of the other, really.
Things seem to be shaking loose in a few areas. Pretty much everyone I personally know is vaccinated (except for those under 12, who I am still worrying for with every breath) and that's one relief. The four books I tested with a certain print distro are all sorted (it only took over two months and too many emails to count, but it's done) and there should be no more problems there. A couple contracts are wending their way through the process, my kids are both healthy and having a reasonably good time (for some value of "good" in the current state of things) and it appears we might survive some of this relatively intact.
The massive survivor's guilt hasn't hit yet, but I can feel its rumblings. Mourning is staved off by numbness, because we are certainly not out of the woods yet and as Jessie Ventura once growled around a wad of tobacco, "I ain't got time to bleed." (Yes, I'm too busy ducking.)
I can feel the wave of "Processing Those Emotions, What, You Thought They'd Just Go Away?" lingering in the near distance, like a slo-mo anime explosion. You know the kind–everything is silent, and one watches the approaching shockwave numbly, unable to move. All the grief and anger and anxiety and other tangled emotions I didn't have time for while sheer survival was the priority are threatening to burst the dam I shoved them behind. I absolutely know the crisis is ongoing, so I keep patching the dam and waiting, waiting, waiting for yet another shoe to drop.
I say this not to complain (much) but so others know they're not alone. I'm flexible in the face of disaster, I know how to endure–yet even my endurance has its limits, and I'm tired.
I'm so tired.
At the same time I wonder if this feeling is because any good luck at all, for the past *counts on fingers* *gives up* multiple years has been carrying an even bigger load of terrible things behind it. All during Mango Mussolini's tenure, every inch of hope I had was repeatedly kicked in the teeth, and while it was familiar–I spent my entire childhood that way–it's still not ideal. Hell, it's something nobody should have had to suffer, and yet we did.
And it's still not done. Papaya Pol Pot and his criminal cabal are still fucking things up whenever and wherever they can.
Not only that, but the acute discomfort of knowing we're privileged, the shameful gratitude I feel because so far my own cohort has escaped relatively lightly, eats at me.
So I'm feeling rather low end of the pool today, my beloveds, and I suspect even my usual panacea–working myself down to the bone–won't help. It doesn't mean I'll stop; the words, after all, must flow. But…again, I'm so goddamn tired.
The dogs know I'm a bit under today, so they are graciously allowing me to finish my coffee with a minimum of canine supervision. It's a chill morning, but there's no rain yet, which means Boxnoggin will not step outside and give me a sidelong "what the hell did you DO, mother?" look.
Small mercies, the only kind we get these days. Still, their quality isn't strained.
If you're feeling exhausted, my beloveds, if you're at the end of your rope, if you're frayed down to a single strand and there's no real rest anywhere–you're not alone. There might be some comfort in that. At least, I hope there is.
Just hold onto your end of the line, and I'll hang onto mine. We'll get through Thursday together.