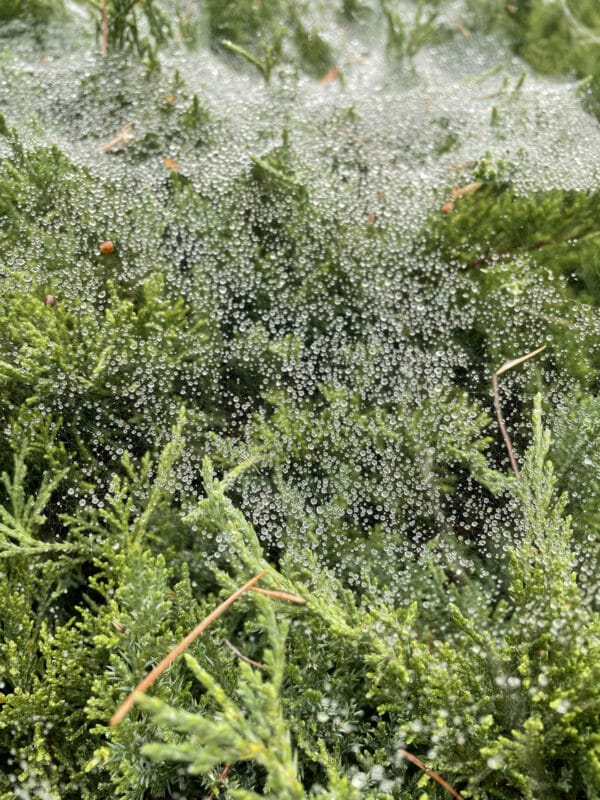 On mornings when the mist is just right, spiderwebs are decorated with tiny jewels.
There's a low juniper hedge on our walkies route ideal for arachnids (no doubt it's a huge buffet) and some mornings, the bling catches the early sun and turns gold. Other times, it's silver gilding, and while the dogs sniff at the bottom of the hedge, eager for news and the passing report of small animals, I look at the webs and feel a great sense of calm.
I hope you find a tiny bit of beauty today, my beloveds. And I hope the long-legged ones get their fill, once the mist burns off.
Have a good weekend!